Famous bald actor Bruce Willis born on 19th march, 1955 at an army base in Idar- Oberstein, West Germany where his American soldier father David Willison was stationed.
Bruce's mother Marlene Willison worked in a bank. Bruce the eldest of four siblings – sister Florence, brother David and oldest brother Robert. Sad to hear Robert died of pancreatic cancer in 2001 at the age of 42.
Most famous for the 80's TV series Moonlighting and the Die Hard Hollywood movies franchise.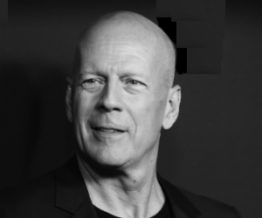 Genre
Bald Actor
Born
March 19, 1955 West Germany
Alive or Dead
Alive and well
Best Known for
Action Movies
Height
…
Full Bio