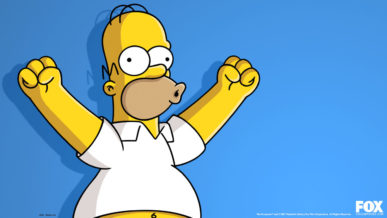 Full name is Homer Jay Simpson, he is the fat, lazy and bald cartoon character from animated television show 'The Simpsons'. Catch phrase is "D'oh!".
Homer loves donuts, bacon and Duff beer. He dislikes 'Mr Burns' his rich, evil boss and owner of the Springfield nuclear power plant where he works as a low level safety inspector.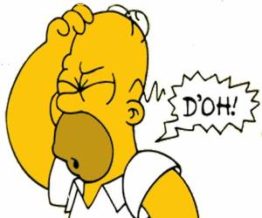 Genre
Bald Cartoon Character
Born
May 12, 1959 Springfield, USA
Alive or Dead
Alive and Well but still overweight
Best Known for
Saving Springfield from the nuclear power plant melt down NOT once but TWICE.
Height & Weight
6′ 0″ / 182 cm's – His Weight fluctuates from 239 lbs to 315 lbs / 108 kg's to 142 kg's.
Nationality
 American
Net Worth
 $60 Million USD – based on salary of Dan Castellaneta, the voice of Homer.
Married or Single
Married his high school sweetheart 'Marge' Bouvier in 1979. They have three children together Bart, Lisa and Maggie.
Gay or Straight
Straight
Interesting Facts
Homer Simpson's voice is the most downloaded 'Sat Nav' voice in the World. People just love the bald cartoon characters voice telling them where to go and how to get there.
Another interesting fact is that not only Homer but the entire cast of characters have only 4 digits on each hand. The only exception is the characters 'God' and his son 'Jesus'.
Homer Simpson Pulls Out His Hair Until He Is Bald
In season 6, episode 13, 'And Maggie Makes Three' Homer recalls the day he found out his wife Marge is pregnant, again. Marge then recalls the time Homer found out Bart was pregnant, he ran up the stairs pulling all of his hair out.
He did exactly the same with all three pregnancies but with less and less hair every time. We found the scene on YouTube…