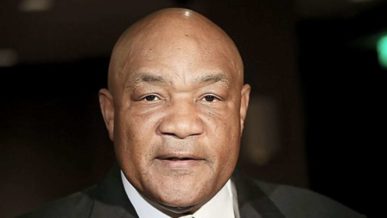 George Foreman is a retired, African American World Champion heavy weight boxer. Twice crowned heavy weight boxing champion of the World. Also won an Olympic gold medal in the XIX Olympic games held in Mexico in 1968.
His nickname is 'Big George' Foreman.
He still holds the title of oldest heavyweight boxing champion age 45 after knocking out Michael Moorer in the tenth round at the MGM Grand in Las Vegas, Nevada. George was 45 years old at the time.
George Foreman retired from boxing after his last fight, losing to Shannon Briggs in 1997.
In 1994, the bald George Foreman became a television personality when he started endorsing a kitchen item called the 'George foreman grill' – 'a healthier way of cooking'. The grill was a success selling over 100 million units in 16 years. Total endorsements and rights to use the George Foreman name netted George over $137.5 Million dollars, a deal done in 1999 with grill manufacturer Salton, Inc.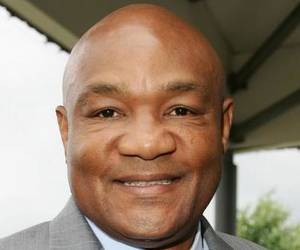 Genre
Bald African American Boxing Champion
Born
 January 10, 1949 Marshall, Texas, United States
Alive or Dead
Alive and Well
Best Known for
 Twice Boxing heavyweight champion of the World. Defending title fight 'Rumble in the Jungle' (Zaire, Africa) against Muhammad Ali where he lost his title of Champion of the World.
Height & Weight
 6′ 3″ / 190 cm's – 260 lbs / 118 kg's
Nationality
 African American
Net Worth
 $250 Million USD
Married or Single
Married five times, four times since 1985. He has 12 children two of which are adopted.
Gay or Straight
Straight
Interesting Facts
George Foreman buys his mother a Cadillac as reported in the New York Times in an interview in 1995. "A big red Cadillac," he says with great pride. "It's got a convertible top and a sunroof. She said, 'Son, it is something.' " Mr. Foreman had previously given her a Jaguar. "She said, 'Son, it was nice of you to get me a Jaguar, but my dream was always to have a Cadillac.'"
Looking at historic fight photos and media appearances we estimate George Foreman shaved his head bald in 1989.