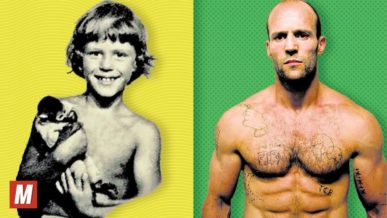 Jason Statham is a British actor, born in 1967.
Like another famous bald guy Bruce Willis, Jason Statham was late to start his acting career at 31 years of age, Bruce was 29.
Jason's first acting role was in 1998 with the funny crime comedy movie by Guy Ritchie 'Lock Stock and Two Smoking Barrels'.
One of the most searched for people at our website, our viewers say he is 'cool and sexy' with balding hairline and matching beard stubble.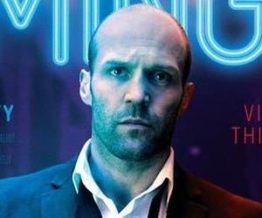 Genre
Bald Actor
Born
26 July, 1967 Shirebrook, Derbyshire, England, United Kingdom
Alive or Dead
Alive and Well
Best Known for
starring in such movies as 'Lock Stock and Two Smocking Barrels', 'The Transporter' movies 2002-2008, 'The Italian Job', 'The Expendables', 'The Fast and the Furious'.
Height & Weight
5′ 10″ / 178 cm's – 172 lbs – 78 kg's
Nationality
British
Net Worth
$40 Million USD
Married or Single
Engaged to blonde bombshell model 'Rosie Huntington-Whiteley' on 10th January, 2016
Gay or Straight
Straight
Interesting Facts
Jason likes to perform his own fight scenes and stunts where possible.
He loves to play chess and by all accounts is a great player too.
Worked as a male model before acting.
He starred in a 'Kit-Kat' television commercial in 2003. A Kit Kat is a chocolate covered wafer originally made by Rowntree's of York, Nestle acquired Rowntree in 1988.
Jason was a World class diver before his acting career began. He competed for England in the 1990 Commonwealth Games in Auckland, New Zealand.
His final results in the games where – eighth in the 1 metre springboard, 10th in the 10 metre platform, and 11th place in the 3 metre springboard events.
Jason Statham from go to whoa Bald
Check out this awesome video of Jason Statham from 'The Master' YouTube Channel, it shows Jason from 9 years old right through to 49. You get to see him with a full head of hair to a receding hairline.
Either way he still looks great and remains one of our favourite bald people.