Born 'James George Janos' and best known as Jesse 'The Body' Ventura as the bald 'WWE' professional wrestler and actor that played the character 'Blain' who had a big moustache and wore the slouch hat in blockbuster movie 'Predator' in 1987.
In November 1998 Jesse won the election for Governor of Minnesota and served in public office from 1999 – 2003.
He is also a best selling author and the host of Television show 'Conspiracy theory' 2009 – 2012.
He served in The United States Navy from December 1, 1969 through to September 10, 1975 during the Vietnam war. His role was as an elite member of the the UDT – 'Underwater Demolition Team'.
The UDT was a 12 man special force unit that was involved in reconnaissance and the detection and destruction of enemy obstacles to make way for incoming amphibious troops approaching the beach.
Some controversy about whether Jesse was a navy seal as he claimed he was arose when Bill Salisbury Attorney and former navy seal disputed Jesse calling him a pretend navy seal. Further clarification Jesse, experts and former personnel verified that a member of the UDT did in fact undertake navy seal training but saw less action in real combat situations.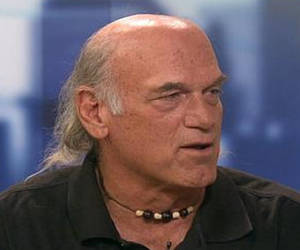 Genre
Bald Professional Wrestler, Actor, Former Governor
Born
 July 15, 1951, Minneapolis, Minnesota, United States
Alive or Dead
Alive and Well
Best Known for
Pro Wrestling Career and Governor of Minnesota.
Height & Weight
6′ 4″ / 165 cm's – 245 lbs / 111 kg's
Nationality
 American
Net Worth
 $6 Million USD
Married or Single
Married Theresa Masters in 1975, they have two children together
Gay or Straight
Straight
Interesting Facts
Jesse Ventura was a bodyguard for rock 'n' roll band 'The Rolling Stones' before becoming a pro wrestler.
He was a successful wrestling commentator after retiring from ring performances in 1984 due to blood clots in his lungs, which he said was a result of being exposed to 'Agent Orange' during his time served in the Vietnam war.
Jesse is bald on top but sometimes shaves his head totally bald and other times he can be seen with hair growing on the sides and back of various lengths including quite long.
Watch the Bald Jesse Ventura on the Alex Jones Show