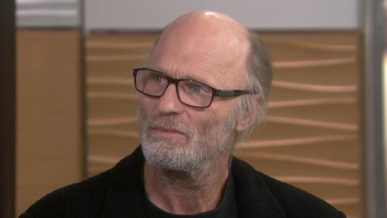 Ed Harris is an American bald actor, producer, director, writer.
Often seen wearing spectacles and all kinds of hats including large brim cowboy style hats and short, manly, stubble beard facial hair.
He is, in 2019, totally bald on top of his head but is one of these guys that still likes to keep hair on the sides and back of his head rather than shaving it.
Other famous bald people that are bald on top but keep hair on the sides growing include Dr Phil, Hulk Hogan, Jesse Ventura, Larry David and Ron Howard to name a few.
I suspect Ed Harris is a guy that would have liked to keep his hair.
Unlike say, Vin Diesel whom loves his shaven head. Joe Rogan is another celebrity who tried hair transplants and rogaine but now wouldn't even want his hair back. Joe just loves being 'bald and Proud'.
Ed seems to cherish his hair or at least what he has left. He actually suits the look of just hair on the sides don't you think?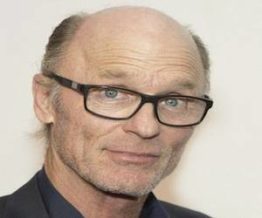 Genre
Bald Actor
Born
November 28, 1950, Englewood, New Jersey, United States.
Alive or Dead
Alive and well
Best Known For
Movie roles in Apollo 13 – 1995, The Truman Show -1995, Pollock – 2000.
Television drama Westworld.
Height, Weight & Eye Colour
5′7″ / 175 cm's – 159 lbs / 72 kg's – Eyes – Blue
Nationality
American
Net Worth
$30 Million USD
Married or Single
Married actress Amy Madigan in 1983. They have a daughter together – Lily Dolores Harris born May 3, 1993.
Gay or Straight
Straight
Official Website
None found – If you have more information let us know in the comment section below.
IMDb has a good amount of information and filmography reference.
Interesting Facts and Trivia
Often cast as a tough guy that someone can reason with.
Has had some strange diet requests with caterers at set production. One demanding nothing but cabbage.
In 2001 was named one of People's Magazine 50 most beautiful people.
In 1971 at just 21 years old he modeled suits and tuxedos at the Oklahoma State fair.
Was very shy as a kid and credits acting in overcoming his shyness.
Voiced 'Jason Hudson' from Call of Duty video game 'Black Ops' – 2010.