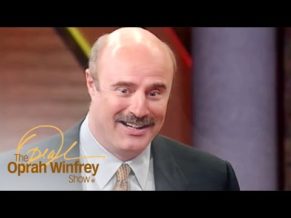 Dr Phil is an American Talk show host and presenter, author and once practising Psychologist (graduated 1975).
The tall, bald, Doctor's real name is 'Phil McGraw' And YES! he is a real Doctor.
Dr Phil was first seen on 'Oprah' The Oprah Winfrey Show with an 'advice' segment answering audience members questions.
The spin off show 'Dr Phil' debuted on September 16, 2002.
Along with Phil McGraw, Oprah Winfrey is an executive producer of the show.
As of 2016 the show is in it's fourteenth season and still rating well.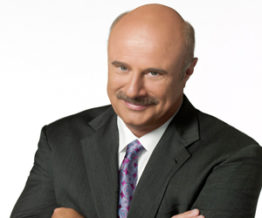 Genre
Bald Television Presenter Host
Born
September 1, 1950 Vinita, Oklahoma, USA
Alive or Dead
Alive and well but suffers from Type 2 diabetes
Best Known for
Dr Phil Talk Show 2002 – Present day
Height & Weight
6′ 4″ / 193cm's – 240 pounds / 109 kg's
Nationality
American
Net Worth
200 Million USD
Married or Single
Married Robin Jameson 1976
Gay or Straight
Straight
Interesting Facts
After Dr Phil made guest appearances on Oprah and when Dr Phil started to present his own show in 2002 the Californian Board of Psychology decided that Phils TV show was more entertainment than real professional advice so they revoked his licence to practice.
Watch the bald Dr Phil Answering Questions and Giving Advice on the Oprah Winfrey Show