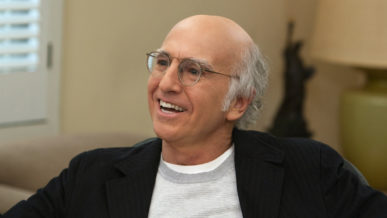 Lawrence Gene David is an American producer, writer, comedian and actor. He is best known for co producing American sitcom 'Seinfeld'. He and Jerry Seinfeld are joint creators and executive producers of the show. David was also head script writer for the show from 1989 – 1996.
In a '60 Minutes' interview with Charlie Rose in 2015, the bald Larry David was asked about his net worth reported to be over $500 million. Larry said quote "I don't have that kind of money! My wife took half of it in the divorce, the figures are crazy."
Then Charlie Rose asks about Seinfeld money and how the media insiders are reporting that he did in fact make half a billion dollars from the show. Larry says quote "That's just nuts! No, it's not! It's not! And mind your own damn business!".
Repeat episodes of the Seinfeld show are still shown around the World. 'Seinfeld' continues to make the producers of the show including Larry David and Jerry Seinfeld considerable amounts of money every year.
In October of 2000 'Curb Your Enthusiasm' starring Larry David premiered on the HBO network. The show where Larry David plays a version of himself ran for 8 seasons with a total of 80 episodes up until 2011 when the show was discontinued.
In June of 2016 it was announced that 'Curb Your Enthusiasm' would return for another season of 10 episodes in 2017.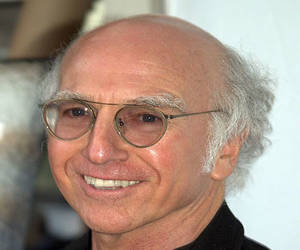 Genre
Bald Comedian, Actor, Producer Writer
Born
 July 2, 1947, Brooklyn, New York, United States
Alive or Dead
Alive and Well
Best Known for
Seinfeld producer
Height & Weight
5′ 11″ / 180 cm's – 180 lbs / 82 kg's
Nationality
 American
Net Worth
 $400 Million USD
Married or Single
Divorced Laurie Lennard. They were married from 1993 to 2007. They have 2 children together, daughters Cazzie 1994 and Romy 1996.
Gay or Straight
Straight
Interesting Facts
He has never owned a camera or even taken a photograph in his life.
Larry loves to do crossword puzzles in his spare time.
'Turner Classic Movies' is his favourite television channel.
He hates holidays like Halloween, Thanksgiving, Christmas and Valentines day to name a few.
Larry David wears spectacles and is bald on top with white hair on the sides and back.
Larry David On Being Bald – Scene from Curb Your Enthusiasm