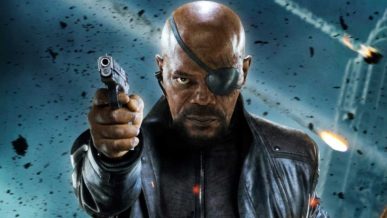 Samuel Leroy Jackson is an African American actor and occasional producer that has starred in over 100 feature films.
His career began on stage in theatre productions then progressed to film in 1988 aged 40, a relatively old age to start a movie career don't you think?.
Samuel L Jackson is one of the highest grossing celebrities in Hollywood today. He is also one of the most searched people at our website and we thank him for having the confidence to shave his head for all the World (and us) to see.
Samuel can often be seen in recent times with a short goatee style beard that is grey in colour. He also likes to wear hats and glasses, more often enough, the round rimmed glasses like another famous bald person 'Gandhi'.
He is also good friends with fellow bald actor Bruce Willis. They have starred together in such films as 'Pulp Fiction' 1994, 'Die hard with a Vengeance' 1995 and 'Unbreakable' in 2000.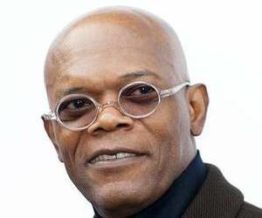 Genre
Bald actor and occasional movie producer
Born:
December 21, 1948 Washington, D.C, United States
Alive or Dead
Alive and well.
Best Known for
Strong character movie roles
Height & Weight
6′ 2″ / 188 cm's – 183 lbs / 83 kg's
Nationality
African American
Net Worth
$150 Million USD – Making him one of the top 20 richest people at our site.
He also tops the list as having the highest earning movies at the box office. Movies he has starred in have earned more than $7 Billion dollars in gross earnings.
Married or Single
Married to actor and producer 'LaTanya Richardson' in 1980. They have one child together 'Zoe Jackson' who is a freelance movie and television producer.
Gay or Straight
Straight
Interesting Facts and Trivia
In 1985 and 1990, he spent time in a drug rehab centre for his addiction to crack cocaine and alcohol. Ironically, in a matter of days of leaving rehab for drug addiction to cocaine, Samuel starred in Spike Lee's movie 'Jungle Fever' portraying a role as a crack cocaine drug addict.
He is a vegetarian and keen golfer, often fitting in a game of golf in between shoots at any location he can find a course.