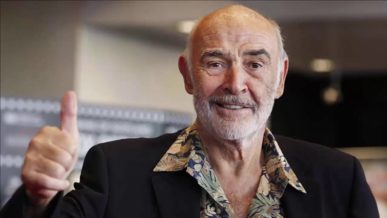 Bond, James Bond
Sir Thomas Sean Connery is a British actor most famous for role as James Bond 007 in 1962 – 1971 and again in 1983.
Voted People Magazine 'Sexiest Man Alive' in 1989 and 'Sexiest Man of the Century' 10 years later.
It is said that Sean Connery started to rapidly lose hair from age 21. He wore a hair piece during his role as leading man in all seven Bond films.
One thing that is evident is that Sean never went overboard with the wigs, preferring a natural and gradually receding hair line with his different toupees over the years.
The actor known as 'The Greatest Living Scot', has grey to white hair growing on the sides and back of his head and is bald on top.
Sean Connery, a private person. when in public, can be seen with some sort of facial hair, mainly a moustache or short beard that is now white in colour.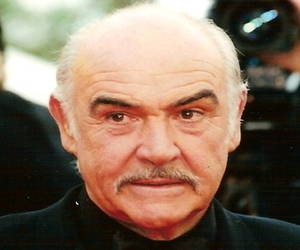 Genre
Retired Bald actor
Born
August 25, 1930 Fountainbridge, Edinburgh, Scotland, United Kingdom
Alive or Dead
Alive and well.
Best Known for
Role as James Bond in 7 bond films.
Height & Weight
6′ 2″ / 188 cm's – 165 lbs / 75 kg's
Nationality
British
Net Worth
$300 Million USD – Making Sean Connery one of the top 5 richest bald celebrities at our website.
Married or Single
Married Diana Cilento in 1962, they divorced in 1973. He is currently married to French born artist Micheline Roquebrune since 1975.
Gay or Straight
Straight as a dial
Official Website
Interesting Facts and Trivia
Known as Tommy growing up.
Joined the Royal Navy at age 16. While in the Royal Navy, Sean got the almost mandatory tattoo's, but not of an anchor, one that is a tribute to his parents and the other to his home Country of Scotland, located on his right upper forearm.
He was medically discharged at age 19 after Suffering from a 'duodenal ulcer' that other members of his family had already suffered from.
In 1983, on the set of 'Never Say Never Again', Sean Connery had his wrist broken by then martial arts choreographer / instructor 'Steven Seagal'. At the time Sean did not know his wrist was actually broken, instead just dealt with the pain for years until finally after getting X-rayed, the doctor told him he had previously broken his wrist.