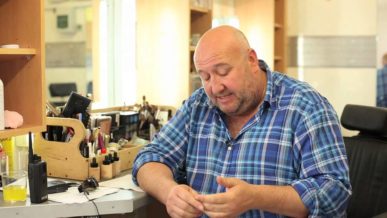 Born Steven Roberts in Wales, Great Britain and best known by his stage name Steve Speirs, an actor and comedian that has appeared in box office blockbusters and numerous hit television programs.
A tall large statue of a man commonly cast as the 'big bald guy' and can often be seen with short full beard a 'goatee' or unshaven stubble.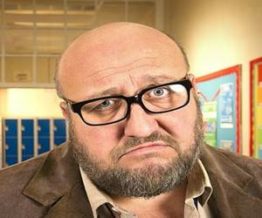 Genre
Bald Television host, actor and comedian
Born
February 22, 1965, Troedyrhiw, Merthyr Tydfil, Wales, United Kingdom
Alive or Dead
Alive and well.
Steve Speirs – Bald Welsh Actor
Movies:
Captain Tarpals in Star Wars – Episode 1 The Phantom Menace 1999.
Edinburgh's Quartermaster in Pirates of the Caribbean: Dead Mans Chest 2006.
Sloan from 2006 movie 'Eragon'.
Television:
Played Dullard in Extras starring Ricky Gervais.
Alan William (Big Al) in Stella.
Midsomer Murders, The Bill and many more.
check out his full bio at Steve Spiers IMDd
Height – Weight
6′ 1″ / 188 cm's – 242 lbs / 110 kg's
Nationality
Welsh
Net Worth
$3 Million USD
Official Website
None
Married or Single
Married Julia Speirs in 1989, Divorced in 2010, they have two boys together Jack and Lewis. Married Joanna in 2012, they have one son and one daughter together.
Interesting Facts and Trivia
Steve Speirs – Bald Welsh Actor studied drama and acting at Loughborough university in Leicestershire, England
Sometimes wears glasses or spectacles both on and off screen.
He has a famous brother 'Jeffrey Lloyd Roberts' a classical opera singer whom is also follicly challenged.
Not just an actor, Steve is also a writer most notably for British comedy series 'Stella' airing on the Sky1 channel via satellite and cable television.