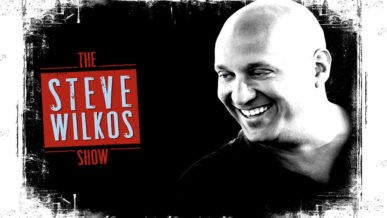 Steven John "Steve! Steve! Steve!" Wilkos – the bald former head of security on the 'Jerry Springer show' that started his own self titled spin off show in 2007, 'The Steve Wilkos Show'.
On 22nd May 1994, Steve started working on the Jerry Springer Show part time as a security guard. His full time job at the time was a police officer with the Chicago Police department. As the show was based in Chicago at the time, he along with other fellow police officers where hired to protect Jerry, staff members and audience members sometimes from each other.
The tall, heavy set bald security guy was a favourite with the audience often chanting 'Steve! Steve! Steve!' as he stopped guests of the show from fighting with each other.
In 2006, the ever popular head of security on the Springer Show got to host the show himself as Jerry had commitments with 'dancing with the stars' for what turned out to be 7 episodes. He was also asked to do the Monday Show on a weekly basis.
In 2007 after a regular stint hosting the Monday Springer Show, Steve began hosting his own self titled show 'The Steve Wilkos Show' distributed by NBC Universal Television and syndicated on local television networks across the United States and the World via cable television.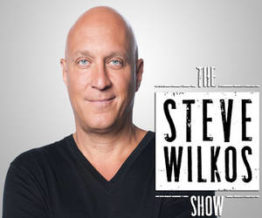 Genre
Bald Television host
Born
March 9, 1964, Chicago, Illinois, United States
Alive or Dead
Alive and well. His show is in it's tenth season.
Steve Wilkos – Bald Talk Show Host
The former bald security guard / bouncer off of the Jerry Springer Show.
Host of his own show – The Steve Wilkos Show.
Height – Weight
6′ 2″ / 188 cm's – 225 lbs / 102 kg's
Nationality
American
Net Worth
$7 Million USD
Official Website
Married or Single
Married Rachelle Consiglio in 2000 who worked on the Springer Show as executive producer. Rachelle now works as one of the producers on her husbands show. They have two children, Ruby and Jack.
Interesting Facts and Trivia
A former marine serving in the United States Marine Corps from 1982-1989.
Had a role as his former self on the 1999 blockbuster movie 'Austin Powers: The Spy Who Shagged Me' where he played role as Jerry Springer's security guard.