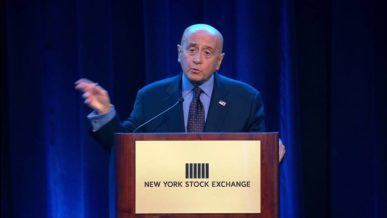 Richard A Grasso is famous for being the former chairman of the NYSE – the New York Stock Exchange from 1995 – 2003.
Richard Grasso's affectionately known as 'dick' was born and raised in New York city with Italian background.
The short, clean shaven, executive that suffers from hair loss has Mediterranean skin colour hence the Italian heritage..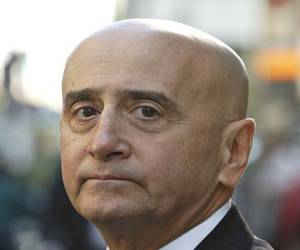 Genre
Bald Guy in Business
Born
July 26, 1946 Jackson Heights, New York, United States
Alive or Dead
Alive and well
Best Known for
The bald guy you used to see accompanying the person ringing the bell at the opening of the New York Stock Exchange.
Height & Weight
5′ 6″ / 168 cm's – 143 lbs / 65 kg's
Nationality
 American
Net Worth
 $250 Million USD
Married or Single
Divorced one time. Later married his secretary? (unconfirmed). If you have any information on the relationship status of Richard Grasso, please get in touch with us or simply leave a comment below.
Gay or Straight
Straight
Interesting Facts and Trivia
Nickname is 'Dick'.
He finished just two years of college making him a 'college drop out'. After college he joined the army for 2 years from 1966-1968.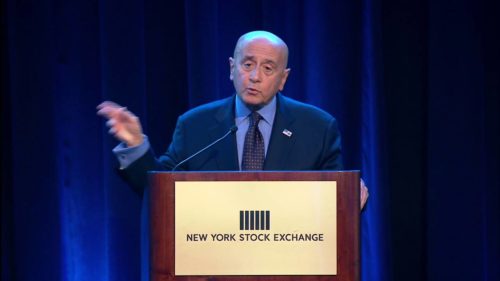 Richard A. Grasso started as a clerk at the NYSE in 1968 with a $324 a month salary, he was 22 years old at the time.
He gained notoriety after receiving a 139.5 million dollar deferred compensation payout after resigning from the exchange in 2003.