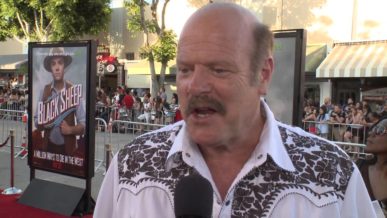 Rex Maynard Linn is an American actor in television and feature films. He is best known for role as MDPD homicide detective sergeant 'Frank Tripp' in hit Television crime drama 'CSI: Miami'.
Rex Linn is a tall guy that is totally bald on top with short hair growing on the back and sides of his head. He sometimes grows a moustache or some other type of facial hair including 'goatee' beard styles.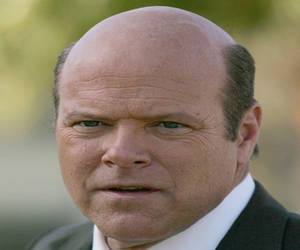 Genre
Bald Actor in Television and Movies.
For more visit Rex Linn Wiki page.
Born
November 13, 1956 Spearman, Texas, United States
Alive or Dead
Alive and well although it was once reported Rex had suffered cancer but this is unconfirmed. If you have any information about this or any other facts about Rex Linn please get in Contact with us or leave a reply in the comments section.
Best Known for
The bald street wise detective from CSI: Miami police TV drama series. The corrupt treasury agent in 1993 movie 'Cliffhanger' starring Sylvester Stallone and another balding guy 'John Lithgow'.
Height & Weight
6′ 4″ / 193 cm's – 214 lbs / 97 kg's
Nationality
 American
Net Worth
 $1.5 Million USD
Married or Single
Married – Rex Linn would like his personal life to be kept private.
Gay or Straight
Straight
Interesting Facts and Trivia
Before getting involved with acting, Rex Linn was Vice President of Energy Lending for Lakeshore Bank.
Rex loves cooking and enjoys outdoor barbecues.
Rex is frequently cast with police detective, law enforcement agents and sheriff roles.
He had a small role in hit TV series 'The Walking Dead' playing role as 'Mike Palmer' an older citizen living in in a Georgia Neighbourhood that had to shoot his wife himself because she 'turned'. His children where also infected but he did not kill them, instead he left them upstairs.
Bald Actor Rex Linn Red Carpet Interview