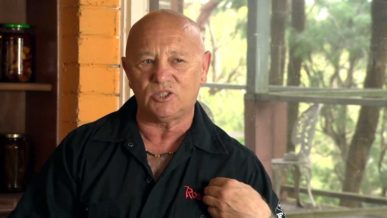 'Angry' Anderson is a Short (5″1) Australian musician that suffers with male pattern baldness from an early age.
Lead singer of 70's – 80's Australian hard rock band 'Rose Tattoo'. The band is still active today.

Real name is Gary Stephen Anderson.
Devotes lots of his time to children's charities and worthwhile causes…Good on ya Angry!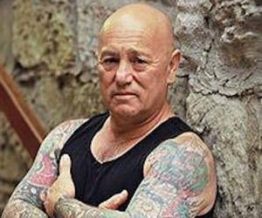 Genre
Musician / Lead Vocalist / Solo Artist
Born
August 5, 1947 – Melbourne, Australia
Alive or Dead
Alive and well
Best Known for
Rock band 'Rose Tattoo' and kids charity work
Height & Weight
5′ 1″ / 155cm's – 150 pounds / 68 kg's
Nationality
Australian
Net Worth
3 Million USD
Married or Single
Divorced Lindy Michael in 2002 – Single
Gay or Straight
Straight
Interesting Facts
Was a victim of sexual abuse as a child
Growing up and Family Life
Growing up Angry quote; "had a chip on his shoulder" and the name Angry Anderson stuck.
Angry met his wife Lindy Michael on a European tour in 1982 and they married in 1986. A heavy drinker up until the birth of his first daughter Roxanne in 1983. As well as Roxanne Angry and Roxanne also have three boys Galen, Blaine and Liam. Angry and Roxanne divorced in 2002.
Solo Career
Not just the lead singer of hard rock band Rose Tattoo, Angry also had a successful solo career with hits 'Suddenly' in 1987 and 'Bound for Glory' in 1990.
Check out the music video from hit single 'Suddenly' see if you can remember it…