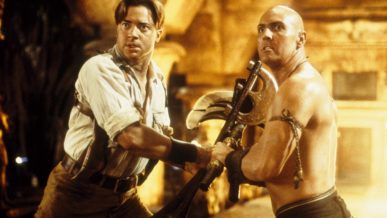 wikipedia.org/wiki/Arnold_Vosloo – Many ladies think of him as a 'sexy bald actor'.
Born in South Africa. Became an American (USA) citizen in 1988.
Best known for the bald bad guy in 'The Mummy' movies.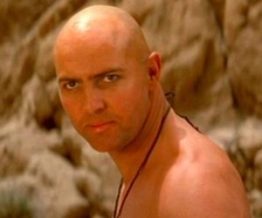 Genre
Bald Actor
Born
June 16, 1962 – Pretoria, South Africa
Alive or Dead
Alive and well
Best Known for
Playing the title role in 'The Mummy' movies 1 and 2
Height & Weight
6′ 1″ / 185cm's – 158 pounds / 72 kg's
Nationality
American since 1988
Net Worth
5 Million USD
Married or Single
Divorced Nancy Mulford 1991 – Married Silvia Ahi in 1998
Gay or Straight
Straight
Interesting Facts
Loves dogs has a Staffordshire bull terrier called 'Sophie'
Arnold followed his stage acting parents careers and joined the Pretoria State theatre and won awards for stage performances and TV show Meisie van Suid-Wes (Girl from South-West-Africa).
He has appeared in more than 60 films and Television series.
His first movie appearance was in 1984 in his birthplace of South Africa. His breakthrough Hollywood career began in 1992 with the movie '1492: Conquest of Paradise'. His most celebrated, best known role was the title role in 'The Mummy' – 1999 and again with 'The Mummy Returns' in 2001.