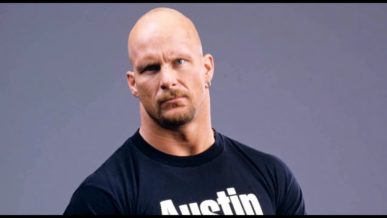 Birth name was Steven James Anderson Aka 'Stone Cold' Steve Austin is a former American Wrestler, WCW, ECW, WWF and WWE signed legend.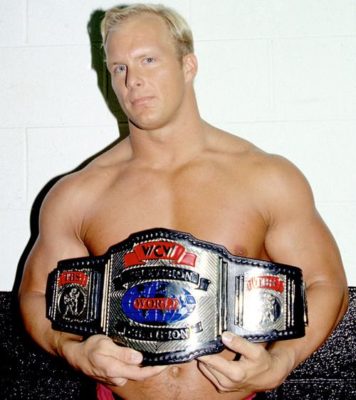 During his time at WCW and ECW he did have a decent head of hair. Never very thick though.
Early in his career his hair was long, blonde, then cut short with a waive at the top although noticeably receding at the front and sides
This badass bald guy sometimes sports a goatee style beard and has appeared in more than fifteen feature films and ten Television series.
see Stone Cold Steve Austin Wiki page for more details.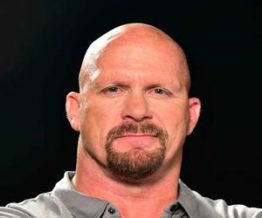 Genre
Bald Wrestler / Actor
Born
December 18, 1964, Austin, Texas, United States
Alive or Dead
Alive and well.
Steve Austin – Retired Pro Wrestler and Actor Best Known for
Career as a professional wrestler under the guise of 'Stone Cold Steve Austin'.
Height – Weight
6′ 1″ / 189 cm's – 252 lbs / 114 kg's
Nationality
American
Net Worth
$45 Million USD
Married or Single
Steve Austin has been married four times – Kathryn Burrhus – married 1990 divorced 1992, Lady Blossom – married 1992 divorced 1999, Debra Marshall – married 2000 divorced 2003, Kristin Feres – married in 2009 and still happily married.
Interesting Facts and Trivia
Steve Austin – Retired Pro Wrestler and Actor – After retiring in 2003, Steve appeared in the ring several times as a referee.
He likes to collect antiques and this has been a favourite pastime of his since 1990.
A fine wine connoisseur.
As a young guy trying to make it big in the entertainment industry, he had to settle for low pay  starting out and was only making about $20 an appearance and lived out of his car in between 'gigs'.
He also likes to wear sleeveless t-shirts with aggressive slogans for example 'Arrive. RAISE HELL. Leave.'
Famous for doing the 'Beer Can Smash' to celebrate a win.
Watch Hulk Hogan and Stone Cold Steve Austin Do the Beer Bash Together