Steve Austin – Retired Pro Wrestler and Actor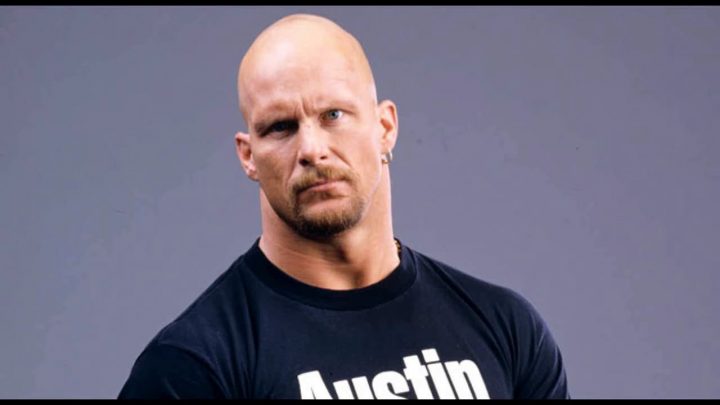 Birth name was Steven James Anderson Aka 'Stone Cold' Steve Austin is a former American Wrestler, WCW, ECW, WWF and WWE signed legend.
During his time at WCW and ECW he did have a nice head of hair.
Early in his career it was long and blonde then cut short with a waive at the top but noticeably receding at the front.
The badass bald guy that sometimes has a goatee style beard has appeared in more than 15 feature films and 10 Television series.
see Stone Cold Steve Austin Wiki page for more details.
Genre
Bald Wrestler / Actor
Born
December 18, 1964, Austin, Texas, United States
Alive or Dead
Alive and well.
Steve Austin Best Known for
Professional wrestling under the guise of 'Stone Cold Steve Austin'.
Height – Weight
6′ 1″ / 189 cm's – 252 lbs / 114 kg's
Nationality
American
Net Worth
$45 Million USD
Married or Single
Steve Austin has been married four times – Kathryn Burrhus – married 1990 divorced 1992, Lady Blossom – married 1992 divorced 1999, Debra Marshall – married 2000 divorced 2003, Kristin Feres – married in 2009 and still happily married.
Interesting Facts and Trivia
After retiring in 2003 Steve appeared in the ring several times as a referee.
He likes to collect antiques and has been a favourite pastime of his since 1990.
A fine wine connoisseur.
At the start of his career he was only making about $20 an appearance and lived out of his car in between 'gigs'.
Likes to wear sleeveless t-shirts with aggressive slogans for example 'Arrive. RAISE HELL. Leave.'
Does a 'Beer Can Smash' to celebrate after a win.
Watch Hulk Hogan and Stone Cold Steve Austin Do the Beer Bash