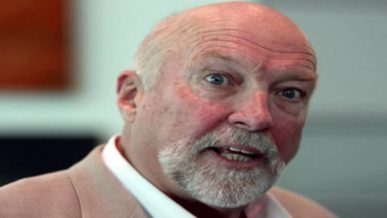 Rex Hunt is a former AFL player – 'Australian Football League' player also known as 'Aussie Rules' and 'Australian Rules'.
His field position was Full-forward /Centre half back.
Rex was a member of the Victorian police force during his playing career which spanned from 1968 through to 1978.
He is an occasional sports television commentator and keen fisherman.
Rex also presents and stars in his own TV show 'Rex Hunts Fishing Adventures'. He always kisses the fish that he catches before throwing it back into the water to let it fight another day. He once said that he kissed the fish to keep the 'Greenies' happy.
Rex Hunt's catch phrase is…
Folks, it doesn't get any better than this
Rex Hunt, apart from being bald, likes to wear hats and can often be seen with a closely cropped, grey to white coloured 'goatee' beard style.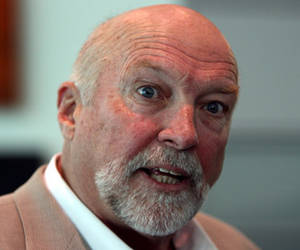 Genre
Bald Former Australian Football League Player
Born
March 7, 1949, Mentone, Victoria, Australia
Alive or Dead
Alive and well
Best Known for
Australian sports commentator that describes and remembers players names with made up names that sound similar to their actual names. Does that make sense?
Height & Weight
6′ 4″ / 193 cm's – 214 lbs / 97 kg's
Nationality
 Australian
Net Worth
 $2 Million USD
Married or Single
Married to Lynne Hunt for more than 34 years. Lynne suffers bipolar disorder and has spoken out about the manic depression illness.
Gay or Straight
Straight
Interesting Facts and Trivia
A former police constable that once guarded Parliament house. He reached the rank of sergeant by age 30.
Rex and other social fisherman where successful in stopping the dredging boats operating in the somewhat shallow waters of Port Phillip Bay in Melbourne, Australia.
Bald Australian Rex Hunt Career Announcement