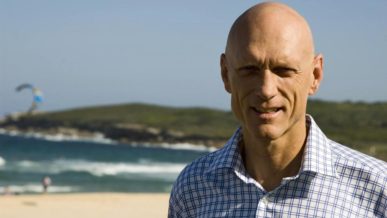 Peter Robert Garrett is an Australian musician, Environmentalist and former federal Labour party (ALP) politician in the Australian parliament.
The bald lead singer in the 80's-90's rock band 'Midnight Oil'. Occasionally reuniting the band for special events and concerts.
Peter is one of the most recognisable bald people in recent Australian history.
Fronting a headline music act at festivals and also appearing many times on television during his parliamentary term with the labour party from October 2004 to August 2013.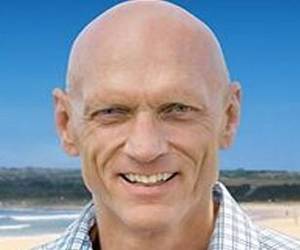 Genre
Bald Musician
Born
 April 16, 1953 Wahroonga, Sydney, NSW Australia
Alive or Dead
Alive and well.
Best Known for
Lead vocalist from Australian 80's-90's rock band 'Midnight Oil'. Also known for his crazy, radical 'out of this World' dancing during his bands performances on stage.
Height & Weight
6′ 4″ / 193 cm's – 209 lbs / 95 kg's
Nationality
 Australian
Net Worth
 $10 Million USD
Married or Single
Married Doris Ricono in 1986, they have three daughters together, Emily, May and Grace.
Gay or Straight
Straight
Interesting Facts and Trivia
Joined the band Midnight Oil in 1973 after responding to a local paper advertisement placed by one of the bands founding members 'Rob Hirst'.
In the year 2000, Sydney hosted the Olympic games. At the official closing ceremony of the games the Midnight Oil band members along with Peter as lead singer wore black armbands and black tracksuit jackets and pants with the word 'SORRY' printed in bold white lettering.
The stunt was a reaction to the Liberal governments and the then prime minister John Howard's refusal to say 'sorry' for the removing of Aboriginal 'half Castle' children from their families between 1905 and 1969. Often referred to as 'The Stolen Generations'.
Peter was awarded the 'Order of Australia' in 2003.
The Bald Peter Garrett on Life Activism, Politics and Music