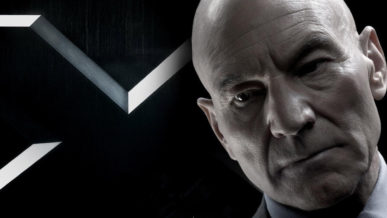 Sir Patrick Stewart is a British actor, star of stage and screen that is most famous for the playing the role as captain 'Jean-Luc Picard' in Star Trek: The Next Generation.
Patrick Stewart suffered from male pattern baldness at an early age. He was 18 when his hair started to rapidly recede. He tried the usual 'comb over' hair styles and wore hats a lot.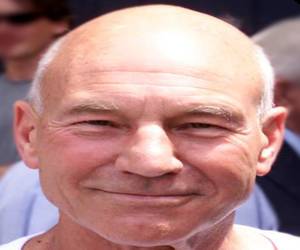 Genre
Bald English Actor
Born
July 13, 1940, Mirfield, West Riding of Yorkshire, England, United Kingdom
Alive or Dead
Alive and Well
Best Known for
Star Trek Captain
Height & Weight
5′ 10″ / 178 cm's – 154 lbs / 70 kg's
Nationality
British
Net Worth
$60 Million USD
Married or Single
First wife Sheila Falconer, married from 1966–90, Second wife Wendy Neuss, married 2000–03, Married American singer and songwriter Sunny Ozell in 2013, they remain happily married.
Gay or Straight
Straight
Interesting Facts and Trivia
Knighted by the Queen of England for his contribution to the Arts and Entertainment.
Patrick Stewart is a 'sexy bald guy' as voted by our female visitors, but Patrick was convinced when he lost all of his hair at just 19 years of age that no woman would ever be interested in him and that part of his life would be over. Certainly not true, he is consistently voted in the top 3 sexiest bald guys at our website.
Patrick is one of the famous bald guys that inspired me to develop and showcase bald people at this website.
It just shows that YOU!, yes YOU too can be bald and still accomplish anything you want to in life. And YES, i too am also one of those bald guys.
Patrick Stewart was totally bald by the time he was 19 years old. In an interview with Michael Parkinson on the 'Parkinson' show, a British chat show focusing on celebrity interviews, Patrick reveals all to the audience about his hair loss and toupee wearing…