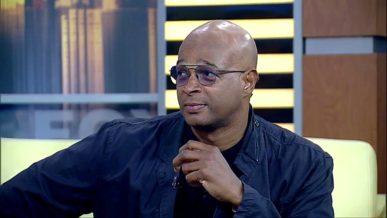 Damon Wayans is a black African American actor and stand up Comedian that is bald.
He is also a writer and producer. One of four Wayans brothers whom are also bald and involved in the entertainment industry.
Always has a cheeky smile, frown or grin. Can be seen in more recent times wearing spectacles.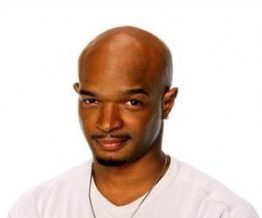 Genre
Bald Actor and Comedian
Born
 September 4, 1960 Harlem, New York, USA
Alive or Dead
Alive and well
Best Known for
 'In Living Color' 90-92 and 'SNL' – Saturday Night Live 85-86
Height & Weight
 6′ 2″ / 202cm's – 30 pounds / 92 kg's
Nationality
African American
Net Worth
35 Million USD
Married or Single
Divorced Lisa Thorner in 2000 they have 4 children together
Gay or Straight
Straight
Interesting Facts
Damon Wayans owns his own company called 'MIMS – Money in my Sleep' which makes apps…check out his new app called Flick Dat available on Android based smart phones.
Number 1 rated movie site IMDb is reported as saying Damon Wayans used to wear a toupee because of the obsession of ones appearance in Hollywood. Damon said, quote"You think that you've got to look good in Hollywood, and I had a great toupee made by this guy called Paul Huntley. They tell you you can wash this hair, fly with it, swim with it, so I got my hair done and it was the perfect afro. I took a shower and the toupee shrunk up and I had this point on my head. And they had stitched it into my hair and I had to wake my sister up to pick it all out. I was devastated."
Watch Bald Comedian Damon Wayans on Good Morning New York
Damon talks about his stand up comedian son and the success he is having on his own. He also talks about his struggle with diabetes and how he combats it with exercise and the introduction of the Paleo diet.