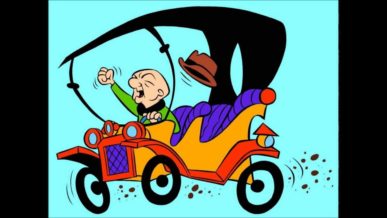 Bald Cartoon character 'Qunicy Magoo' first appeared in the late 1940's. Mr Magoo's catch phrase was '"Ohh Magoo you've done it again".
Mister Magoo was created at the UPA – United Productions of America, an animation studio active from 1940 up until the late 70's. The UPA was established after a strike at Walt Disney in the early 1940's that saw many Disney animators form their own animation studio known as the Industrial Film and Poster Service. Later known as the UPA.
Magoo was portrayed as a retired but rich, short sighted, bald fellow with a short temper that was always getting into tricky situations mostly because of his nearsightedness.
The show always ended with Mr Magoo right back where he started from with no more or less problems than before.
Did you know? – Jim Backus, best known for role as 'Thurston Howell the 3rd' in the 1960's television series Gilligan's Island was the voice of Mr Magoo.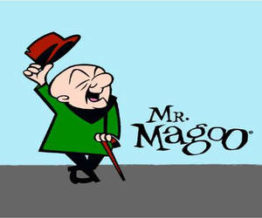 Genre
Bald Cartoon Character
Born
 1949, United States of America
Alive or Dead
Alive and Well
Best Known for
The short, wealthy, stubborn, bald cartoon character and star of the animated tv show 'Mister Magoo'.
Height & Weight
5′ 0″ / 152 cm's – 154 lbs / 70 kg's
Nationality
 American
Net Worth
 $1 Million USD
Married or Single
Mr Magoo is a Bachelor
Gay or Straight
Straight
Interesting Facts and Trivia
Mr Magoo was the star of the show that was called 'Mister Magoo'.
Whats was Mr Magoo's dog called? Answer: McBarker.
Mr Magoo's sidekick was his Chinese houseboy called 'Charlie'.
In 1997, Mr Magoo the movie hit the big screen. The movie starring Leslie Nielsen was based on the original cartoon. Leslie Nielsen was not totally bald in the movie but was portrayed as a middle aged man with grey receding hair not dissimilar to the original cartoon character 'Mr Magoo'.
Bald Cartoon Character Mr Magoo