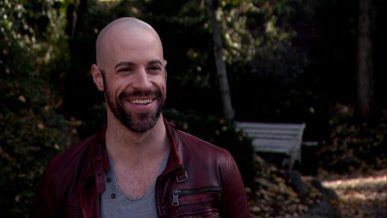 Chris Daughtry American musician that formed his own rock band 'Daughtry' after competing and finishing fourth place on reality singing competition Television show 'American Idol' season five.
The bands self titled debut album reached number 1 on the Billboard 200 in 2006. The album sold more than 4 million copies in the USA alone. The self titled album was also named the 'Best Selling Album' of 2007.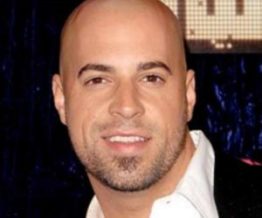 Genre
Bald Musician, Occasional Actor
Born
December 26, 1969 North Carolina, USA
Alive or Dead
Alive and well
Best Known for
Contestant on Season 5 of American Idol
Height & Weight
5′ 8″ / 173cm's – 190 pounds / 86 kg's
Nationality
American
Net Worth
8 Million USD
Married or Single
Married 2000 Deanna Daughtry, they have four children together
Gay or Straight
Straight
Interesting Facts
Chris loves drawing and painting Spiderman, Into martial arts and once wished he could be like Jean-Claude Van Damme.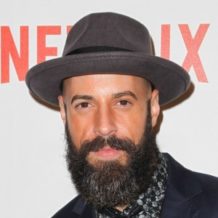 Chris is sometimes referred to as the bald guy with a beard and cowboy hat out of American Idol. You can often see Chris sporting all kinds of beard styles including a 'Van Dyke' and 'Hollywoodian'.
His latest style like many other guys is a full natural beard.
Watch Chris Daughtry at his American Idol Audition