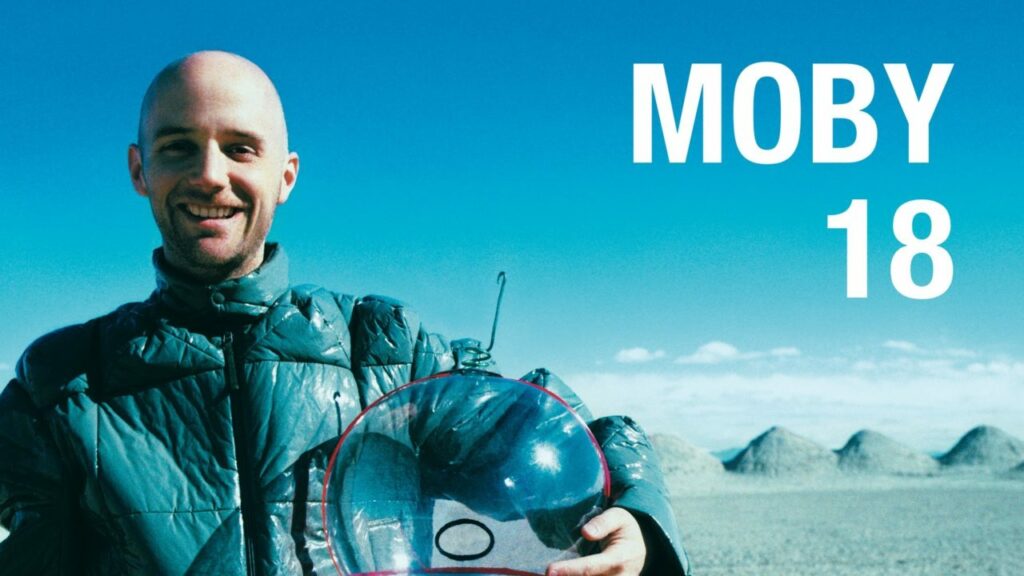 Richard Melville Hall 'Moby' is an American musician, dance music DJ and music producer that wears glasses.
Moby on being Bald
Moby in an interview with Australian online news website 'The Guardian' talks about his baldness.
Around 1991 he dated a lady that liked guys with bald heads so he decided to shave his hair really short for her. When the relationship was over he stopped shaving and let it grow and soon realised he had thinning hair and a receding hairline.
From then on I had to shave my head out of necessity so I didn't look like a used-car salesman. Shaving your head is acceptable. It's when you start wearing toupees and brushing your hair over that things go wrong.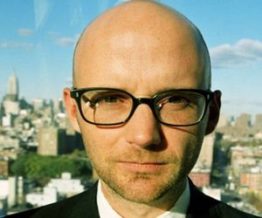 Genre
Bald Musician, DJ, Music Producer, Songwriter
Born
 September 11, 1965, Harlem, New York, United States
Alive or Dead
Alive and well
Best Known for
Performer, singer, producer of electronic dance music styles 'Techno', 'Breakbeat', 'Electronica' and 'House Music'.
Height & Weight
5'7″ / 171 cm's – 148 lbs / 67 kg's
Nationality
 American
Net Worth
 $30 Million USD
Married or Single
Single
Gay or Straight
NOT gay. He is Bi-sexual.
Interesting Facts and Trivia
Not only a brilliant DJ, Moby can also play guitar quite well.
Once slandered by white rapper 'Eminem' in the song and video 'Without Me' after the pair had a few parting words at the 2001 Grammy Awards.
Moby owns a restaurant in Los Angeles called 'Little Pine' that specialises in Vegan food.
Once named 'The King of Techno'.
He has had most of his chart success overseas and not in his home Country of America.
He has a love for comics and is a board member of the New York City MoCCA – Museum of Comic and Cartoon Art.
The Bald American Musician and DJ 'Moby'