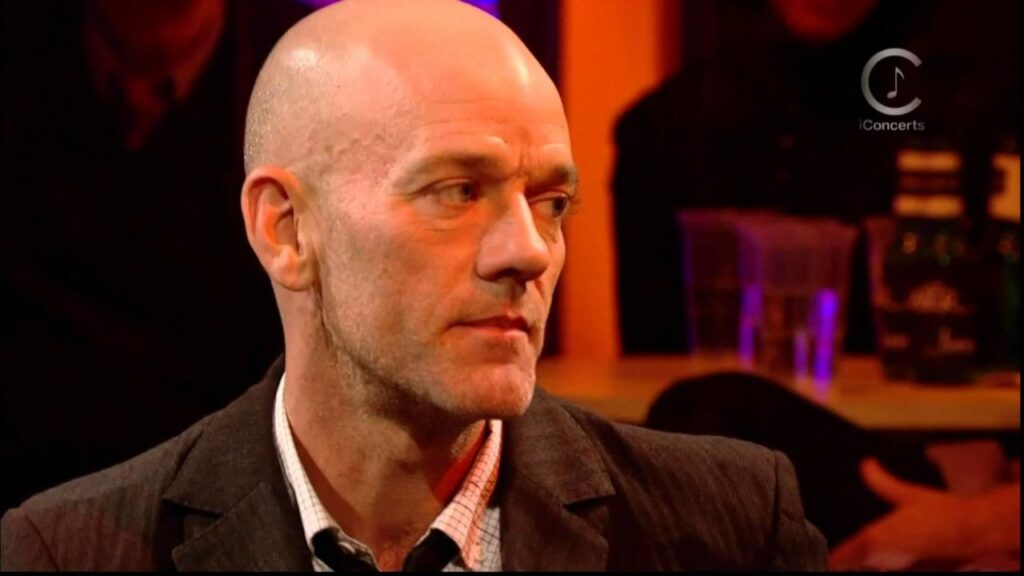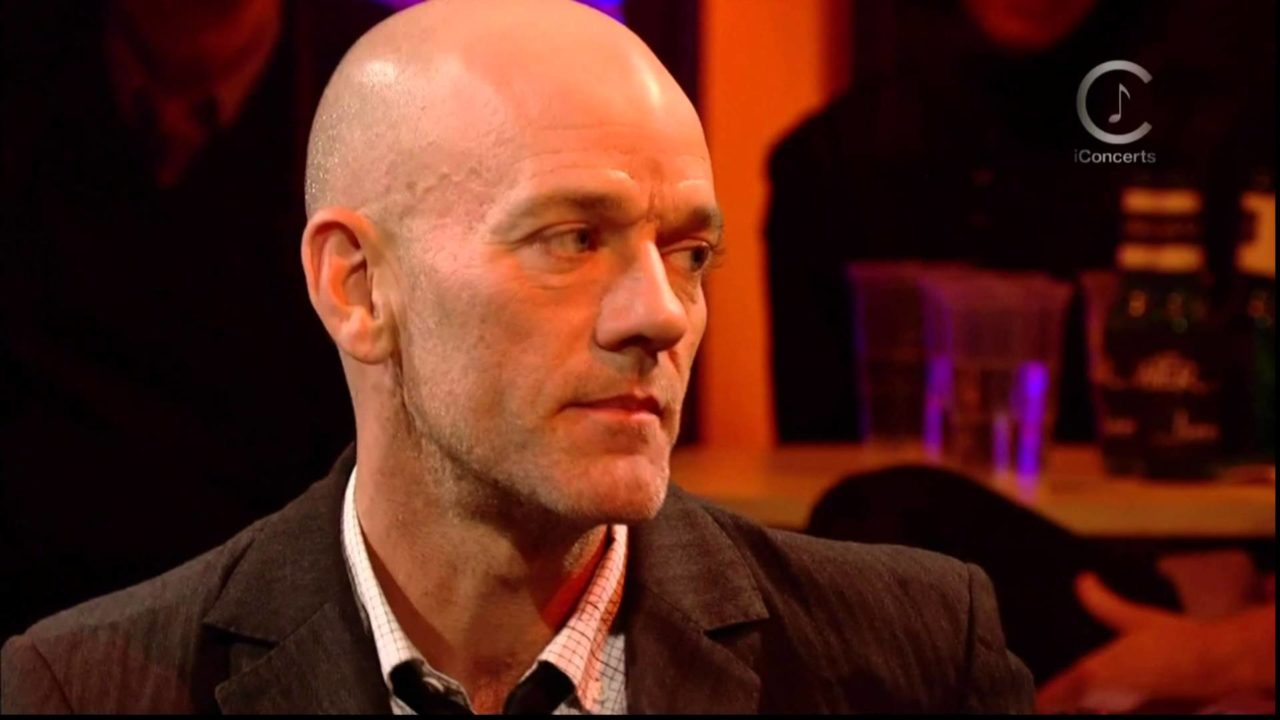 John Michael Stipe is an American musician, lead singer and front man of alternative rock band 'REM'.
Michael wore his hair long in the 80's and went with the bald look during the 90's and beyond.
He came 'out' in 2001 to announce that he was gay and had been dating another man for the last three years.
Often seen with bald head, wearing glasses and some type of facial hair from large grey beards to short neat stubble.
About that blue stripe that Michael wears…he sometimes wears a blue painted on glow in the dark stripe across his face, ear to ear, similar to Adam Ants war paint or a Batman and Robin mask. He says he does this to hide his 'insecurity' while performing.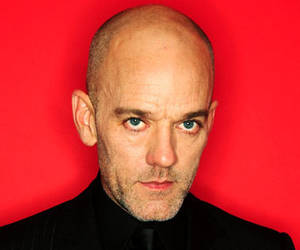 Genre
Bald Musician
Born
 January 4, 1960, Decatur, Georgia, United States
Alive or Dead
Alive and well
Best Known for
Lead singer of 90's rock band 'R.E.M'.
Height & Weight
5'9″ / 175 cm's – 161 lbs / 73 kg's
Nationality
 American
Net Worth
 $75 Million USD
Married or Single
Rumoured to have married long term same sex partner 'Thomas Dozol' in late 2014 or early 2015.
Gay or Straight
Gay
Interesting Facts and Trivia
'R.E.M' stands for 'Rapid Eye Movement', certain stages of sleeping.
R.E.M was inducted into the Rock and Roll hall of Fame in 2007.
These days Michael is more interested in making art than writing music. He once said that he would rather make a sculpture than make music.
An accomplished artist that has contributed his photography skills for the cover of R.E.M albums 'New Adventures in HI-FI' and 'For River'.
Is good friends with fellow musician 'Courtney Love'.
Once quoted as saying that the Beatles was like elevator or background music. Not because he didn't enjoy them but because he was too young then. At the time he was listening to 'The Monkees' and the 'Banana Spits' on television. The Beatles was just something his parents listened too.
Known for the clarity of his voice while singing.
The Bald Musician Michael Stipe Interview on Jools Holland