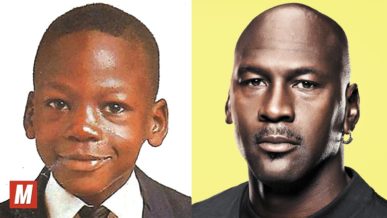 Michael Jeffrey Jordan or 'MJ' is an African American Basketball Superstar. Once voted, and i am sure everyone would agree, "The Greatest Basketball Player of all Time".
Played for the Chicago Bulls from 1984-1983 and 1995-1998. After numerous comebacks, Jordan played his last seasons with The Washington Wizards from 2001 until his official retirement from the court in 2003.
The Biggest Superstar on Earth was going Bald
Michael Jordan started to lose his hair in the eighties and when he made the decision to shave what he had left off and 'just go bald' he did so with such dignity that many people did exactly the same thing and have never looked back.
We like to think of Michael Jordan as being one of the modern day pioneers of the shaved head because he took it to the mainstream. It was the 90's and it was now cool to be bald.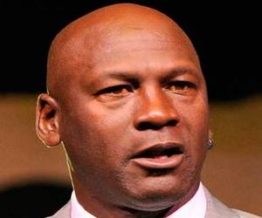 Genre
Bald Professional Basketball Player
Born
 February 17, 1963, Brooklyn, New York, United States
Alive or Dead
Alive and well
Best Known for
Basketball Player nicknamed 'His Airness' from his awesome ability to 'Slam dunk' and Nike footwear endorsement 'Air Jordans' that were specially produced for Michael in 1984 and later released to the public for purchase in 1985. Nike are still producing 'Air Jordans', the latest style XXXI (31) went on sale on July 20, 2016.
Height & Weight
6′ 6″ / 198 cm's – 216 lbs / 98 kg's
Nationality
 American
Net Worth
 $1240 Million USD (1.24 Billion) This makes Michael Jordan the richest famous bald person featured on our website.
Married or Single
Married to Yvette Prieto. They have identical twin daughters together, Victoria and Ysabel.
Gay or Straight
Straight
Interesting Facts and Trivia
He has a private jet with a Carolina Blue nose cone and under body with the Nike 'Air Jordan' logo on the tail.
The first athlete in history to become a Billionaire.
His father, James R. Jordan Sr. was gunned down and killed on July 23, 1993. The two murderers were caught and sentenced to life imprisonment.
Apart from Nike Michael also endorses 'Gatorade'.
Made the number 23 jersey he wore famous Worldwide.
Michael Jordan Tribute