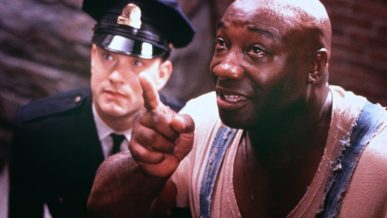 Michael Clarke Duncan was an African American actor. The dead actor was best known as the 'gentle giant' bald black prisoner 'John Coffey' in the motion picture 'The Green Mile' in 1999 starring Tom Hanks.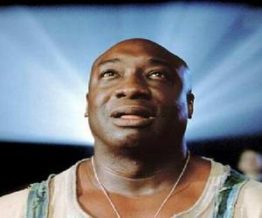 Genre
African American Bald Actor
Born
 December 10, 1957, Chicago, Illinois, United States
Alive or Dead
Died on September 3, 2012 aged 57. He was rushed to hospital after suffering a heart attack on July 13, 2012. He died after nearly two months in hospital from complications due to his initial cardiac arrest on July 13.
Best Known for
Movie roles 'John Coffey' in The Green Mile – 1999, J. Otis "Bear" Kurleen Bear in Armageddon – 1998, Franklin Figueroa/"Frankie Figs" The Whole Nine Yards – 2000.
Height & Weight
6′ 5″ / 196 cm's – 315 lbs / 143 kg's
Nationality
 American
Net Worth
 $18 Million USD
Married or Single
Partner / girlfriend, African American reality Television host 'Omarosa Manigault' from 2010 up until his death in 2012. They met in the produce section of a supermarket and started dating soon after. Omarosa performed CPR on Michael while waiting for the paramedics to arrive after she found him having difficulty breathing in his bed after going to bed early.
Gay or Straight
Straight
Interesting Facts and Trivia
He was a giant statue of a man that you did not want to mess with. Before his breakthrough acting roles Michael was a bodyguard for celebrities Will Smith, Martin Lawrence, Jamie Foxx, LL Cool J, Biggie Smalls 'The Notorious B.I.G'.
He also worked as a bouncer for several Chicago Night clubs.
Michael remained good friends with another popular bald actor Bruce Willis after they met during the filming of Armageddon in 1998.
Bald African American Actor Michael Clarke Duncan Best Performances