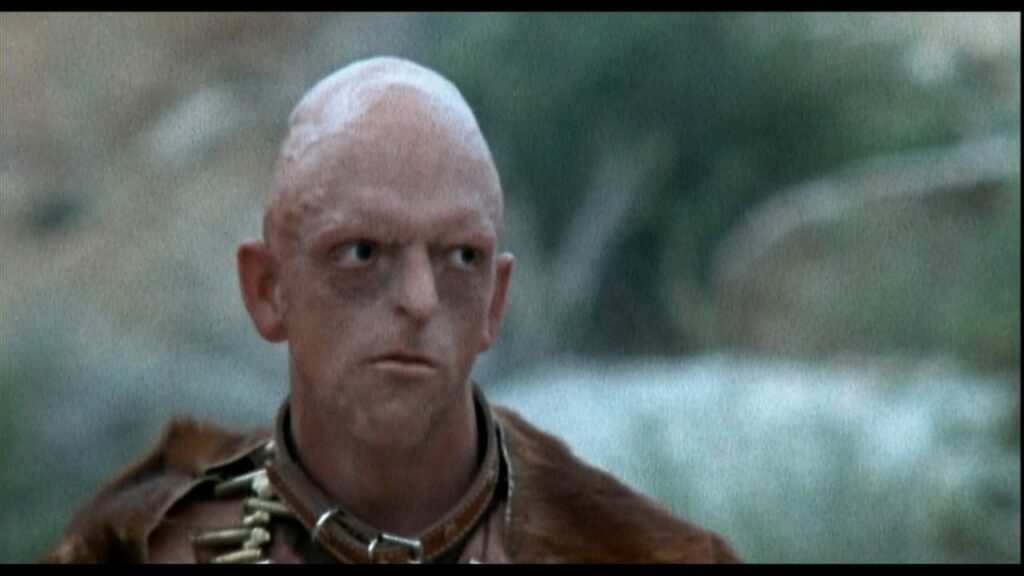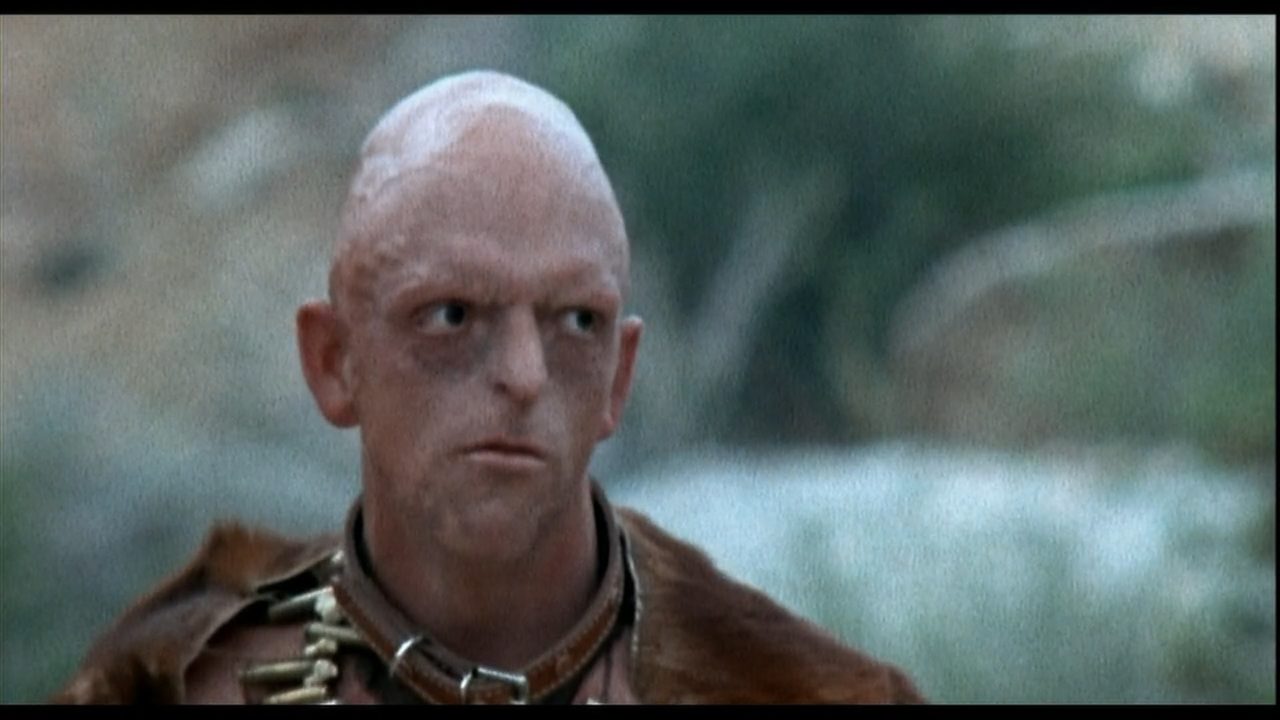 Michael John Berryman is an American horror movie actor. He cannot be mistaken by his cone shaped bald head due to a genetic disorder 'Hypohidrotic Ectodermal Dysplasia' which is known to affect 1 in every 17,000 people born Worldwide.
A form of 'Ectodermal dysplasia' a group of syndromes that may effect hair, teeth, skin, nails and the ability to sweat from glands in the skin.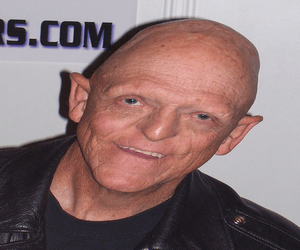 Genre
Bald Horror Movie Actor
Born
 September 4, 1948, Los Angeles, California, United States
Alive or Dead
Alive and Well
Best Known for
Role as 'Pluto' in Wes Craven's 'The Hills Have Eyes' in 1977. Later returned for the role as Pluto in the sequel 'The Hills Have Eyes Part 2″ in 1985.
Role as 'Ellis' in 'One Flew Over The cuckoo's Nest' in 1975.
Height & Weight
6′ 2″ / 188 cm's – 192 lbs / 87 kg's
Nationality
 American
Net Worth
 $1 Million USD
Married or Single
Married – Patricia Berryman
Gay or Straight
Straight
Interesting Facts and Trivia
Michael was born without sweat glands or hair. He has no hair on his head and no eyelashes or eyebrows.
The bald horror movie actor has a passion for motorcycles and motorcycling.
Appeared as the wig wearing principal in the beginning of the Motley Crue music video 'Smoking In The Boys Room' released in 1985.
In 2007 he won an EyeGore Award from the 'Academy of Science Fiction, Fantasy and Horror Films' for 'Career Contribution in Horror Genre'.
Nominated for a Saturn award for Best Actor in 1975 horror flick 'The Hills Have Eyes'.
The Bald Horror Movie Actor Michael Berryman Scene from The Hills Have Eyes