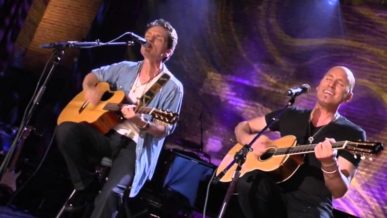 Matthew Scannell is an American Musician. He is the co-Founder, lead guitarist and singer of alternative rock band 'Vertical Horizon'.
Along with Keith Kane, a College friend of Matt Scannell's started to perform cover songs of artists such as Simon and Garfunkel at the Georgetown University where they attended as undergraduates in 1991. Vertical Horizon was born.
In 2008 Matt Scannell teamed up with Richard Marx to record an album together called 'Duo'. In 2010 they produced another album called 'Duo Live'. They remain good friends till this day.
Matt has a full shaven, bald head and facial hair that is commonly known as a 'Soul Patch', a small patch of hair underneath the lower lip that stops before the chin.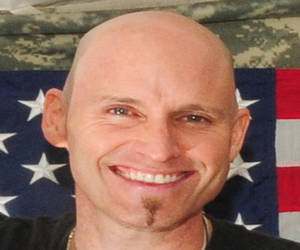 Genre
Bald American Musician
Born
 October 14, 1970, Worcester, Massachusetts, United States
Alive or Dead
Alive and Well
Best Known for
1999 hit song and album of the same name 'Everything You Want'. Matt is also known for his inspirational song writing.
Height & Weight
5′ 10″ / 178 cm's – 170 lbs / 77 kg's
Nationality
 American
Net Worth
 $2 Million USD
Married or Single: 
Undisclosed – Matt would like us to keep this information private and we respect his wishes.
Gay or Straight
Straight
Interesting Facts and Trivia
Matt along with the band Vertical Horizon has performed on mainstream television shows 'Jay Leno', 'Conan' and 'The Late Show with David Letterman'.
Co- founder Keith Kane left 'Vertical Horizon' in 2009. Matt Scannell is still writing songs and performing in the band today.
Matt first learnt to play guitar when he was 7 years old.
Watch the Bald Matt Scannell and Richard Marx Perform 'You're a God' Live Together