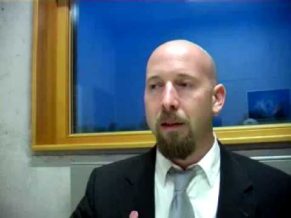 Matt Morginsky – bald American Musician that plays lead vocals and guitar in the christian Ska alternative rock band 'The O.C Supertones' originating from 'Orange County, California hence the name.
Christian Ska is the same as Ska music made popular by such bands as 'Madness' and 'The Specials' in the late 70's and 80's but with christian lyrics.
As well as releasing solo albums and performances in The United States, Matt also likes to perform overseas. He is a frequent member of Croatian christian band 'October Light'.
Matt Morginsky is also an assistant church pastor at the Denver Presbyterian Church in Denver, Colorado where he currently resides.
Matt has a full shaven bald head coupled together with various facial styles including goatee beard, mutton chops and more recently the short full beard style that many guys are sporting nowadays.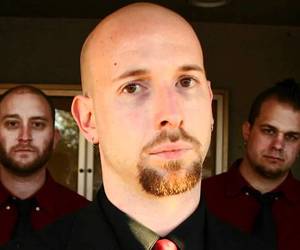 Genre
Bald American Musician
Born:
 June 14, 1976, Long Island, New York, United States
Alive or Dead
Alive and Well
Best Known for
Co-founder of christian rock band 'The O.C. Supertones' along with Jason Carson and Tony Terusa.
Height & Weight
5′ 10″ / 178 cm's – 170 lbs / 77 kg's
Nationality
 American
Net Worth
 $1 Million USD
Married or Single
Married with three children.
Gay or Straight
Straight
Interesting Facts and Trivia
His nickname is 'Mojo'.
Bald American Musician Matt Morginsky Talks About God and Travelling