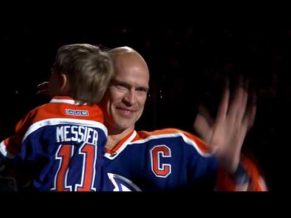 Mark John Douglas Messier – Canadian born former NHL ice hockey player and coach that retired from on field playing in 2004.
His sports career started in 1978 in the Alberta Junior Hockey League, playing for the 'St Albert Saints'.
In 1979 he joined the NHL – National Hockey League, where he stayed for the duration of his career.
He played his last game at Madison Square Garden on March 31, 2004 and the following year on September 12, 2005 he announced his retirement from the game during an ESPN interview.
Mark looks great bald, he seems to have the right shaped head for shaving. Let us know what you think in the comments.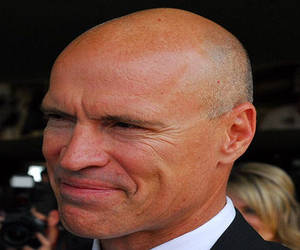 Genre
Bald Sorts Star Former Ice Hockey Player
Born
 January 18, 1961, Edmonton, Alberta, Canada
Alive or Dead
Alive and Well
Best Known for
Being one of the greatest ever NHL players of all time. Legend of the game. One of his nicknames is 'The Messiah'.
Height & Weight
6′ 2″ / 188 cm's – 210 lbs / 95 kg's
Nationality
 Canadian
Net Worth
 $42 Million USD
Married or Single
Married Kim Clark in 2008. They have three children together.
Gay or Straight
Straight
Interesting Facts
His nickname is 'The Moose' because of his aggressive playing style.
Mark is interested in war history. He once said that he would like to visit Normandy to see where the troops came up on to the beach.
He is a keen golfer and apart from watching hockey he likes to go fishing in his spare time.
Bald Ice Hockey Legend Mark Messier Retirement from the Game
His number 11 jersey was retired by the New York Rangers during a game with his old team the Edmonton Oilers.