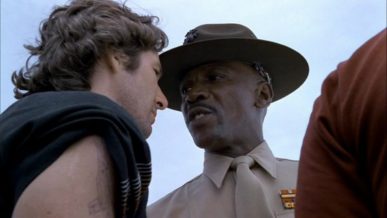 Louis Cameron Gossett Jr. – Academy Award winning African American actor.
His most notable role was the Gunnery Sergeant 'Emil Foley' in the motion picture film 'An Officer and a Gentleman' in 1982. Louis won the Academy Award for 'Best Supporting Actor' in 1988 blockbuster movie starring Richard Gere.
Not just movies either, the bald African American actor Louis Gossett Jr. appeared on television in shows such as Bonanza, The Partridge Family, 'Mod Squad' Love, American Style, The Jeffersons, Good Times, The Six Million Dollar Man, Police Story and The Rockford Files.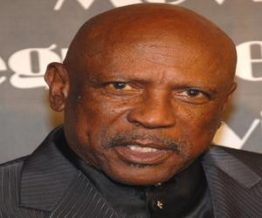 Genre
Bald Actor
Born
 May 27, 1936, Brooklyn, New York, United States
Alive or Dead
Alive and Well – Prostate Cancer Survivor
Best Known for
The tough, black and bald sergeant from 'An Officer and a Gentleman'. Also known for role as 'Fiddler' the older English speaking slave from hit mini series 'Roots' in 1977 for which he won an Emmy Award.
Height & Weight
6′ 1″ / 185 cm's – 198 lbs / 90 kg's
Nationality
 American
Net Worth
 $3 Million USD
Married or Single
Married and divorced three times – Hattie Glascoe – 1967–68 annulled, Christina Mangosing – 1973–75 they had one son together, Cyndi James-Reese – 1987–1992. Apart from a son with his second wife Christina, Louis also has an adopted son with ex wife Cyndi.
Gay or Straight
Straight
Interesting Facts
An excellent basketball player in his late teens and twenties. He had an opportunity to join the New New York Knicks but chose to pursue an acting career instead.
He once said "I call myself an American Negro, not an African-American, I'm American African," "I'm an American."
Louis Gossett Jr Scene from An Officer and a Gentleman