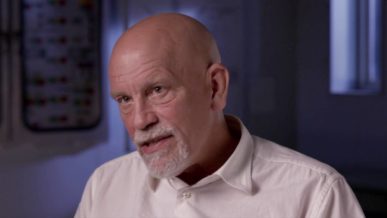 John Gavin Malkovich is an American actor, producer, director and more recently fashion designer with his own line of menswear made in Italy called 'Technobohemian'.
He has appeared in over seventy movies, his first movie role was as an extra in the 1978 film 'The Wedding'. Later in 1984 he appeared in his first feature film in the drama movie 'Places in the Heart' starring Sally field. You may remember him, he was Sally Field's blind boarder 'Mr Will'. He received his first Academy Award nomination for the role.
John Malkovich on being bald once said "it's ok, Michael Jordan made it stylish. don't worry, life goes on".
John can often be seen with a bald head with short hair growing on the sides and grey to white goatee beard style.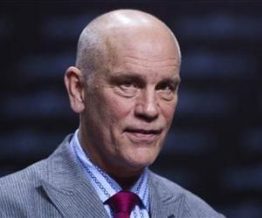 Genre
Bald Actor
Born
 December 9, 1953, Christopher, Illinois, United States
Alive or Dead
Alive and Well
Best Known for
Acting
Height & Weight
5′ 11″ / 180 cm's – 176 lbs / 80 kg's
Nationality
 American
Net Worth
 $65 Million USD
Married or Single
Divorced Glenne Headly they were married from 1982-1988. John has been in a steady relationship with partner Nicoletta Peyran since 1989. They have two children together.
Gay or Straight
Straight
Interesting Facts
John is a very private man with a dark sense of humour.
In Toronto, Ontario, Canada in 2013 he helped save 'Jim Walpole' a 77 year old man from bleeding to death after the man tripped and cut his throat on a piece of scaffolding attached to the wall outside of the hotel where the man was staying.
John applied pressure to the wound and comforted the man until paramedics arrived to take him to hospital. The man received stitches and was released soon after.
John Malkovich Deepwater Horizon
John with shaven bald head and goatee beard talking about the 2016 movie Deepwater Horizon starring Mark Wahlberg and Kurt Russel.