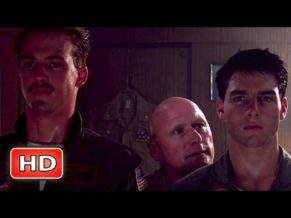 James Tolkan – American actor that is best known for playing the role as Mr Gerard Strickland 'The principal' in the 'Back to the Future' movies one and two starring Michael J. Fox.
He is also well known for the role as Tom Jardian known as 'Stinger', the commander of the USS Enterprise Aircraft carrier in the blockbuster movie of 1986 'Top Gun' starring Tom Cruise, Kelly McGillis and Val Kilmer.
Genre
Bald Actor
Born
June 20, 1931 Calumet, Michigan, United States
Alive or Dead
Alive and Well
Best Known for
The principal in 'Back to the Future' movie from 1985 starring Michael J Fox
Height & Weight
5′ 6″ / 168 cm's – 150 lbs / 68 kg's
Nationality
 American
Net Worth
 $5 Million USD
Married or Single
Married Parmelee Welles on August 21, 1971
Gay or Straight
Straight
Interesting Facts
One of the lines in the 'Back to the Future' movie, by Marty McFly played by Michael J Fox was quote; "Mr Strickland has always been bald, has he?".
James Tolkan the Bald Commander in Top Gun
We found a scene in Top Gun where the bald James Tolkan tells the guys "You two characters are going to Top Gun!".