Famous bald people in history. Sir Henry Royce was an Engineer who developed the automobile 'Rolls Royce' in partnership with fellow car enthusiast Charles Stewart Rolls.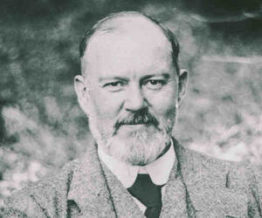 Genre
Bald British Engineer and Car Designer
Born
March 27, 1863 Alwalton, Huntingtdonshire, England, United Kingdom
Alive or Dead
Dead – died aged 70 years old on April 22, 1933 in West Wittering, West Sussex, England, United Kingdom
Best Known for
Co-founder of British prestige car manufacturer 'Rolls Royce'.
Height & Weight
Unknown – help us complete this information by leaving a reply in the comments below.
Nationality
 British
Net Worth
 At the time of partnering with Charles Rolls and working as chief engineer, Henry Royce's had an annual salary of £1,250 plus 4% of the profits of 'Rolls-Royce Inc' in excess of £10,000 (British Pounds).
Married or Single
Married Minnie Punt in 1893, they separated in 1912.
Gay or Straight
Straight
Interesting Facts
In 1918 Henry Royce was rewarded an 'OBE' 'Order of the British Empire' awarded for his services related to engineering and British Aviation.
Rolls Royce History Documentary
If you have not seen this documentary of Rolls Royce it is well worth a look. Mostly featuring Rolls Royce heritage and all the old classic Rolls.