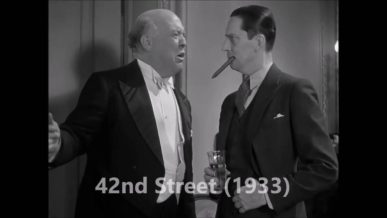 Guy Bridges Kibbee was a Broadway star performer, film and television actor from 1931 to 1950. Passed away in 1956.
Guy after moving from performing on the Mississippi river boats to California was contracted to 'Warner Bros' in the early 1930's.
He was fully bald on top of his head with only a small amount of short hair on the sides.
A smartly dressed man that wore 3 piece suit with double breasted waistcoat. He also liked to smoke tobacco from a pipe.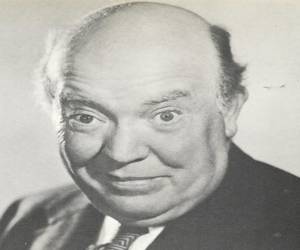 Genre
Bald American Actor
Born
 March 6, 1882 El Paso, Texas, United States of America
Alive or Dead
Dead, died May 24, 1956 in East Islip, New York
Best Known for
 Broadway Actor and Movie Star of the 1930's and 1940's
Height & Weight
 Unknown. Can you help? Please leave a reply in the comments section
Nationality
 American
Net Worth
 $5 Million USD
Married or Single
Married Helen Shea 1918–1923 they had 4 children together, Married Esther Reed from 1925 until his death in 1956, they have 3 children together.
Gay or Straight
Straight
Interesting Facts
Guy Kibbee is mentioned in the 'Hot August Night' concert and double album performed live by Neil Diamond. The recording of the live album was on August 24, 1972 at the Greek Theatre in Los Angeles, California, United States.
Thank you people in the audience! Tree people out there, God bless ya, I'm singin for you too! Are you still there tree people? ( laughter ) This is, this is the Greek Theatre,. This is the place that God made for performers when they die, they go to a place called the Greek Theatre. And you're met there by an MC, wearing a long robe and smoking a cigar, looks like Guy Kibbee, and that's what is is. It's performers paradise…
Bald 1930's Actor Guy Kibbee in 42nd Street