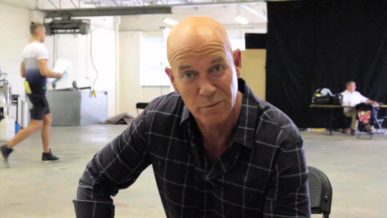 Gary Sweet is a veteran Australian actor. Best known for the television series 'Police Rescue' 1989 -1996 where he performed many of his own stunts. The show was based upon the day to day scenarios faced by The New South Wales Police Rescue Squad.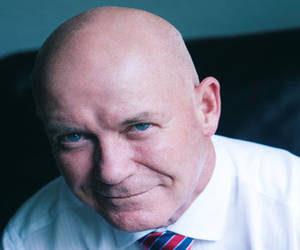 Genre
Bald Australian Actor
Born
 May 22, 1957 Melbourne, Victoria, Australia
Alive or Dead
Alive and Well
Best Known for
 ABC TV Show Police Rescue as Sgt. 'Steve "Mickey" McClintock' a role he has received many awards for including an AFI award for best actor in 1991 and 1992, Logie award for 'Most popular actor' and Logie Award for 'Most outstanding actor in a mini series' both in 1993. Role 'Donald Bradman' in Television mini series 'Bodyline' in 1984.
Height & Weight
 5′ 10″ / 178 cm's – 171 pounds / 78 kg's
Nationality
 Australian
Net Worth
 3 Million AUD (Australian Dollars)
Married or Single
Divorced Lenore Smith 81-83, Divorced Jill Miller 87-94 (2 children), Divorced Joanna Griggs 95-99 (2 children) Current partner is Nadia Dyall, they have one son together.
Gay or Straight
Straight
Interesting Facts
Gary Sweet has been married and divorced three times, he has five children.
Gary Sweet in an interview with the Herald Sun newspaper said quote;
I always thought I'd get out of acting by 25. "I wanted to be an orthopaedic surgeon but acting was such a seductive thing to fall into. My career and finances have gone up and down like a roller coaster. As an actor, because you can't plan, you probably should save your money but I tend to spend it. I have had some lean times. In 2011 I didn't work at all – not one job."
Bald Australian Actor Gary Sweet On House Husbands