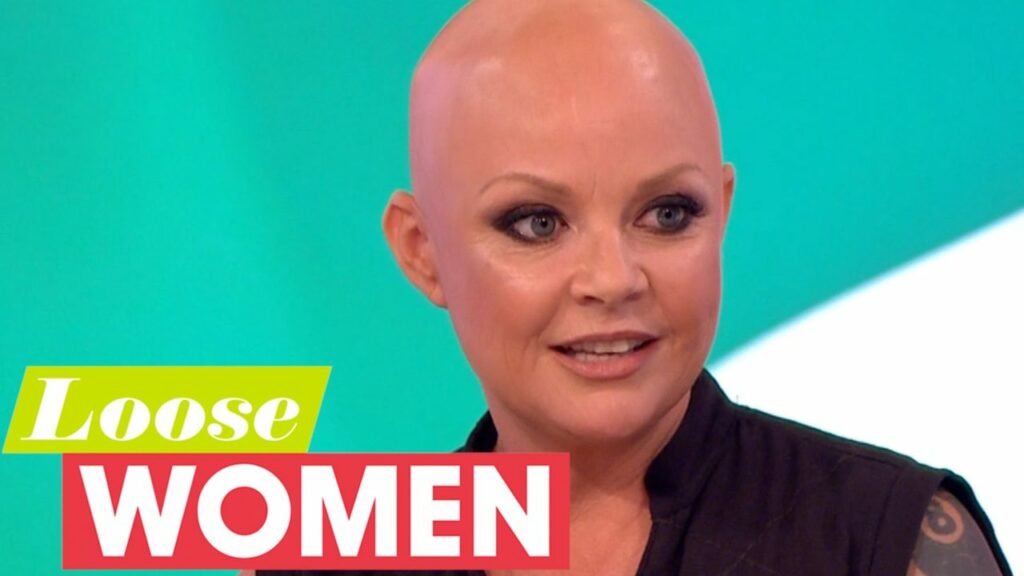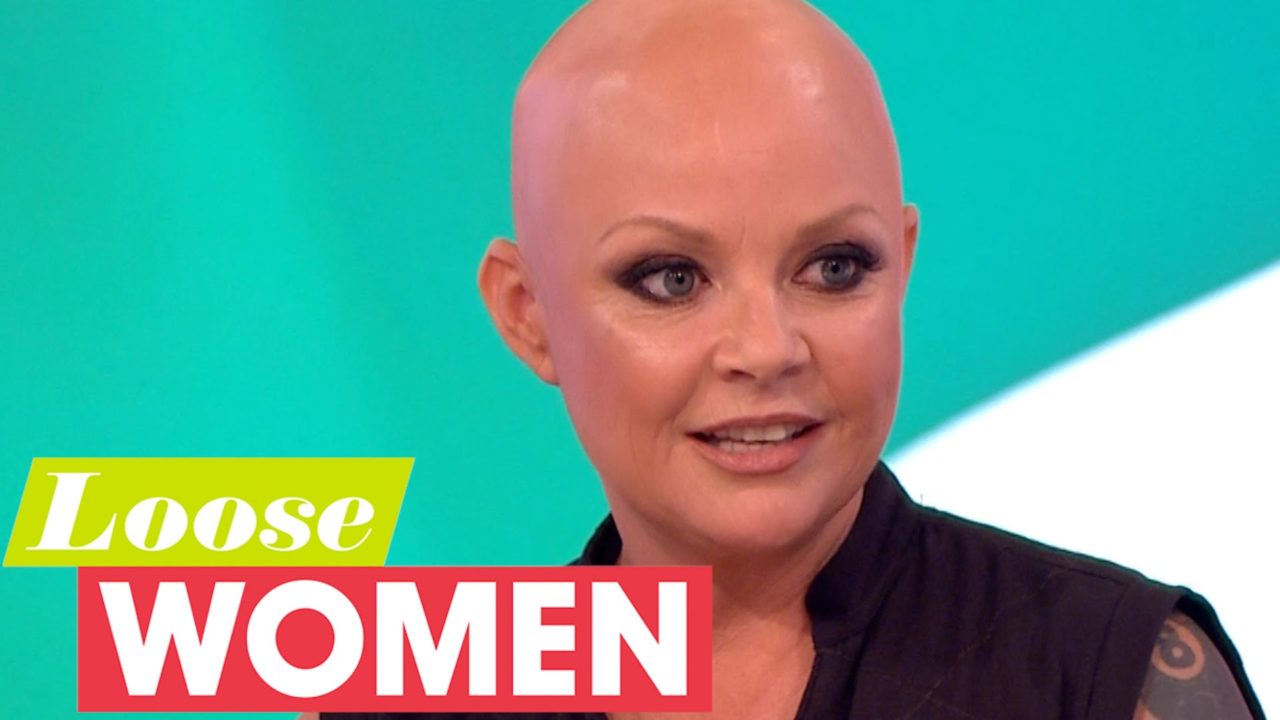 Gail Porter bald British born female Television presenter host and former FHM model that was diagnosed with Alopecia Areata in 2005.
In her 'hay' day the hot raunchy model posed for men's magazine FHM and was also seen on the front cover of Esquire magazine among others, sometimes semi nude and often dressed like a schoolgirl with short skirt, long socks and hair worn in pigtails. She was however too short to be a catwalk model at only 5 feet 4 inches.
That was the 90's before she developed Alopecia and lost all the hair on her body including her eyebrows and eyelashes, she went completely bald during this time.
Update 2014: Gail Porter has started to grow hair again after being bald for nearly a decade.
Genre
Bald TV Host, Former Model
Born
 March 23, 1971 Edinburgh, Scotland, United Kingdom
Alive or Dead
Alive and Well
Best Known for
Family TV program presenter / host
Height & Weight
 5′ 4″ / 162 cm's – 99 pounds / 45 kg's
Nationality
 Scottish (British)
Net Worth
5 Million USD
Married or Single
Married Dan Hipgrave in 2001, They have a daughter called 'Honey', later separated in 2004.
Gay or Straight
Straight
Interesting Facts
One of Gail's boyfriends in the late nineties was Keith Flint, the lead singer out of UK electronic rock band 'The Prodigy'. It is rumoured that they have been seen together again in more recent times but this is unconfirmed.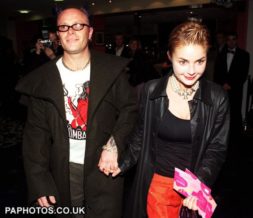 Gail Porter with Hair on Cover of Esquire Magazine 1999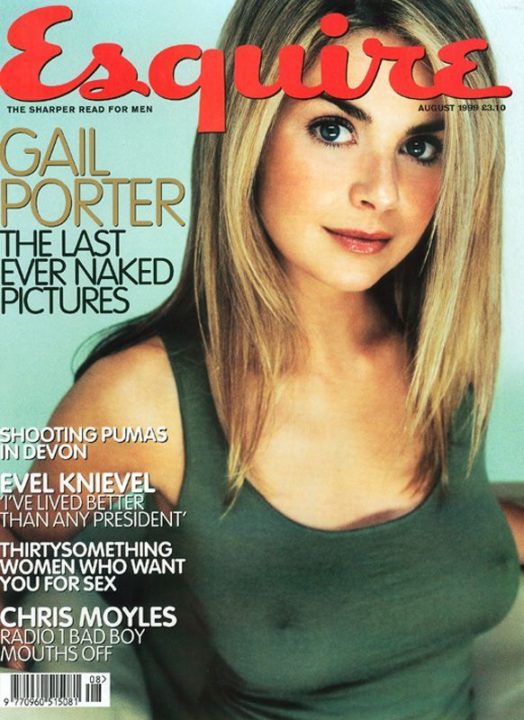 Images courtesy of Famousfix.com
Gail Porter on Cover of FHM 1999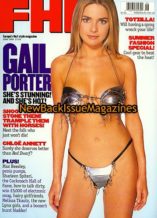 Loose Women series 21, September 13, 2016 – The bald Gail Porter discusses Women's hair loss with other members of the panel.