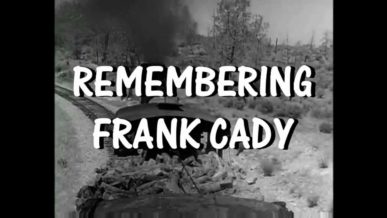 Frank Cady – American actor active from 1947 to 1990 where he played his last role as 'Sam Drucker' in 'Green Acres Returns' 1990, Known for hit TV shows 'Green Acres' from 1965 to 1971, 'Petticoat Junction' from 1963 to 1970 and 'The Beverly Hillbillies' from 1968 to 1970.
Frank Cady was almost totally bald at the age of 24.
Search below for a famous Frank Cady quote about his balding.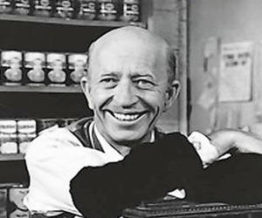 Genre
Bald Actor
Born
 September 8, 1915 Susanville, California, United States
Alive or Dead
Dead – died June 8, 2012
Best Known for
Role as Sam Drucker 'Store keeper' that always wore an apron in all three TV series Petticoat Junction, The Beverly Hillbillies and Green Acres.
Height & Weight
 5′ 10″ / 178cm's – 132 pounds / 60 kg's
Nationality
 American
Net Worth
2 Million USD
Married or Single
Married Shirley Cady in 1940 up until her death in 2008, they have a Daughter and Son together, Catherine Turk and Steven Cady.
Gay or Straight
Straight
Interesting Facts
Frank Cady embraced his baldness to the extent that he thought it helped him with his acting career. He is quoted as saying quote "At 24, my head was as shiny as a cue ball on a billiard table. I naturally thought this meant curtains. Actually, I found it helped. When I was too young to play real character parts, they mistook me for older because of the bald noggin. I got juicy roles right from the start". end quote.
Apart from his extensive movie and television career, Frank also starred in TV commercials in 1963-65 for Ivory Liquid Dish Detergent and Ivory Personal Size Cup of Soap. During the early 1970's he was also the star of 'Purina' dog food commercials.
A Video Tribute to the Bald Actor Frank Cady
Thanks to CBEntr YouTube channel for putting together this tribute 'Remembering Frank Cady'.