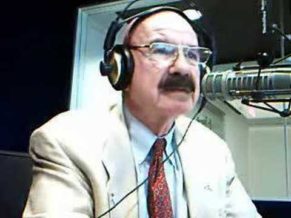 No! Not the kind of plumber that fixes your leaking pipes. G. Gordon Liddy's full birth name is George Gordon Battle Liddy. He was chief executive of the covert 'White House Special Investigation Unit' in 1971, commonly referred to as 'The White House Plumbers' which was set up to stop the leaking of classified information to the media.
The 'Pentagon Papers' and the 'Watergate Scandal' were a integral part of illegal activities that eventually saw G. Gordon Liddy sentenced to a 20 year prison term.
Liddy ended up serving just 4.5 years after being released on parole after a commuting of sentence by the newly elected president 'Jimmy Carter'.
The bald American criminal, author, actor, occasional commentator and retired radio host is easily recognised with his bald head and big moustache.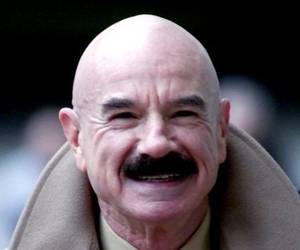 Genre
Bald Lawyer, Criminal, FBI Agent, US Army Lieutenant
Born
November 30, 1930 Brooklyn, New York, United States
Alive or Dead
Alive and Well
Best Known for
Watergate Scandal of the early 70's
Height & Weight
5′ 9″ / 175 cm's – 154 pounds / 70 kg's
Nationality
American
Net Worth
5 Million USD
Married or Single
Married Frances Purcell in 1957, the couple remained married up until her death in 2010. They have five children together.
Gay or Straight
Straight
Interesting Facts
G Gordon Liddy published his biography after being released from prison.
The book sold more than a million copies. A Telemovie / drama was released in 1982 based on the biography called 'Will: The Biography of G, Gordon Liddy' starring Robert Conrad as Liddy. G Gordon Liddy was paid $85,000 dollars in cash for the rights to the movie.
Read the full story at The Wrap.
If you haven't read the book it's well worth a read, Gordon talks about his time in a DC jail where he was the only white man, really funny amongst other things.
G Gordon Liddy Famous Quote
One of the biggest lies in the World is that crime doesn't pay. Of course crime pays.