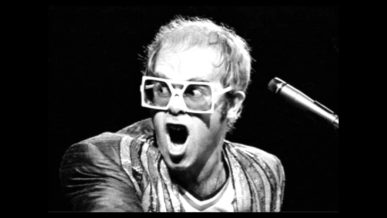 Sir Elton Hercules John is a British born, gay musician. He often wears spectacular glasses on stage and is totally bald underneath his wig or hair piece.
Elton married long time partner David Furnish after same sex marriage was legalised in Wales and England in March 2014, they married 9 months later and had 2 sons via surrogacy.
So what exactly is going on with Elton John's hair? Is it a hair transplant, some kind of hair weave or a combination of both?
The cost of a hair transplant is not going to worry the likes of Sir Elton and i'm sure he would be up with all the latest hair replacement procedures but if he doesn't have enough donor hair at the back of his head left then it's got to be, wait i'm afraid to say this…Glued on hair!
Fellow British musician 'Rod Stewart' once said that Elton John's hair is quote "It's been sewn. It's sewn on" as reported in the Mirror UK in 2015.
Take a look at Elton John 'Edinburgh'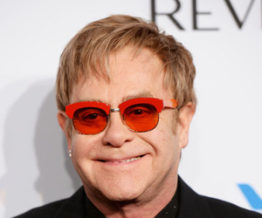 Genre
Bald Musician
Born
March 25, 1947 Pinner, Middlesex, England UK
Alive or Dead
Alive and well
Best Known for
Classic Rock songs and piano ballads, songwriting
Height & Weight
5′ 8″ / 173cm's – 191 pounds / 87 kg's
Nationality
British
Net Worth
450 Million USD
Married or Single
Married David Furnish in 2004
Gay or Straight
Bi Sexual
Interesting Facts
Elton's real name is Reginald Kenneth Dwight.
The 1973 hit song 'Candle in the Wind' originally written by Elton John and Bernie Taupin in honour of Marilyn Monroe was remade by Elton in 1997 and sold over 33 million copies and still holds the record for 'Biggest Selling Single' in the UK and USA.
The re-written song was a tribute to close friend Princess Diana whose death in 1997 shocked the World.
The proceeds of the song where donated to Diana's charities.
Elton John 'Edinburgh 1976
The video footage of Elton on stage at Edinburgh in 1976 shows the extent of his hair loss and balding before he started to wear wigs.
Elton John Tour in 2016
Recent footage of Elton John on stage wearing his hair piece and trademark GEHTO glasses although tamed down a bit from yesteryear.