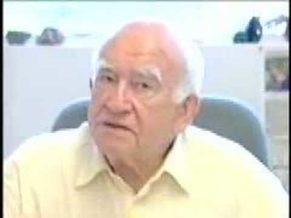 Ed Asner is an American TV actor, comedian and voice over actor for films and games. Born on the 15th of November 1929.
Apart from an extensive television and Hollywood movie career of which he won several awards including Emmy's Ed had a regular segment on the 'Tonight Show with Jay Leno' called 'Does this Impress Ed Asner'.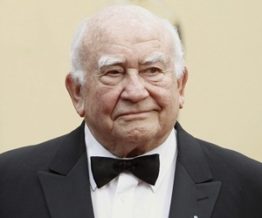 Genre
Bald Television Comedian
Born
 November 15, 1929 Kansas City, Missouri, USA
Alive or Dead
Alive and well
Best Known for
 Role as 'Lou Grant' on the Mary Tyler Moore Show aired during 1970-80, Captain Thomas Davies on Television mini-series, 'Roots' in 1977
Height & Weight
 5′ 5″ / 170 cm's – 176 pounds / 80 kg's
Nationality
American
Net Worth
2 Million USD
Married or Single
Separated Cindy Gilmore 2007 (married 1998) they have four children together.
Gay or Straight
Straight
Interesting Facts
Ed Asner was president of the Screen Actors Guild for more than 30 years.When Ed Asner speaks people listen, he has been a voice for the people with a strong belief of maintaining freedom of speech and also speaks out against racism.
In 2004 Ed Asner was seen in a video uploaded to YouTube on behalf of 9/11 Truth (media portal) demanding a new investigation into the 9/11 attacks on New York City and Washington D.C. Take a look at the YouTube video below…
Ed Asner Bald Actor Video about 911