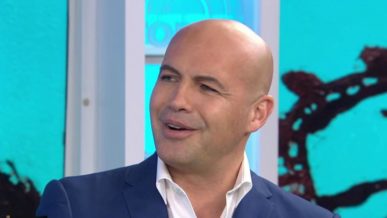 Billy Zane is an American actor that suffers hair loss. His most celebrated appearance was the lead role in the 1996 motion picture 'The Phantom'.
His next blockbuster was in the following year where he played the rich bad guy Caledon 'Cal' Hockley in James Cameron's 'Titanic' 1997 alongside Leonardo DiCaprio and Kate Winslet.
You may also remember Billy appearing as 'John Justice Wheeler' in the hit Television drama 'Twin Peaks' in 1991.
Billy is often seem in public sporting a full beard. Those high testosterone balding genes really pay off if you want a grow a nice thick beard.
Awesome Billy you are one of our viewers favourite bald people.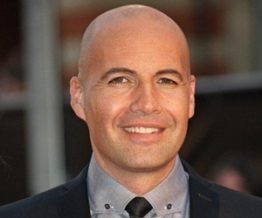 Genre
Bald Actor
Born
February 24, 1966 – Chicago, Illinois, United States
Alive or Dead
Alive and well
Best Known for
'The Phantom' Hollywood blockbuster in 1996
Height & Weight
6′ 0″ / 183cm's – 176 pounds / 80 kg's
Nationality
American
Net Worth
20 Million USD
Married or Single
Divorced Lisa Collins in 1995
Gay or Straight
Straight
Interesting Facts
Real name is William George "Billy" Zane, Jr. Both of his parents are of Greek heritage hence the slightly dark / suntanned looking skin.
Other interesting facts are that he was initially given the lead role to play 'Johnny Castle' in the 1987 romantic drama movie 'Dirty Dancing', one problem…it was later found that he could not dance.
Patrick Swayze eventually got the role. Dirty dancing was a hit and went on to make $214 million at the box office (Worldwide).
When did Billy Zane Go Bald?
Well if we look back at some of his movie appearances Titanic in 1997 for example Billy had a decent head of hair although he was definitely starting to bald on the front sides or was it a wig?.
At the 1998 Academy awards he was sporting a shaved head with receding hairline. He shaved even closer at the 1998 Nickelodeon Kids' Choice Awards.
He was bald in the movie 'Zoolander' starring Ben Stiller in 2001.
Picking up Girls even if your are Bald
No problems guys, even if you are bald it doesn't matter the chicks love it….Billy picks up girls on his bike.