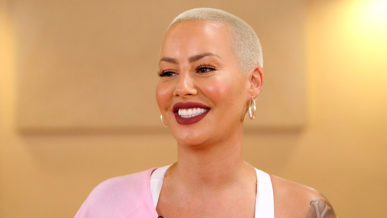 Amber Rose is a celebrity model and actress that loves to hang out with other celebrities.
She was married to heavily tattooed rapper 'Wiz Khalifa', they filed for a divorce in late 2014.
Amber once worked as an exotic dancer and also owns her own brand of fashion eye wear.
Most of the time she likes to dye her hair blonde and cut short and has shaved completely bald on more than one occasion.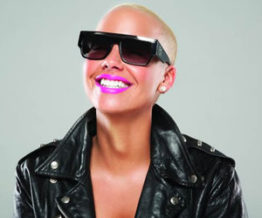 Genre
Bald Fashion Model
Born
October 21 1983, United States
Alive or Dead
Alive and well
Best Known for
Louis Vuitton photo shoot featuring Kanye West's sneakers, being married to a famous rapper
Height & Weight
5′ 9″ / 175cm's – 72kg's / 158 pounds
Nationality
American
Net Worth
5 Million USD
Married or Single
Married – Filed for divorce from Wiz Khalifa in 2013
Gay or Straight
Bi Sexual
Interesting Facts
Once had a threesome and hated it. Refuses interview requests after gigs.
Modelling  and Acting Career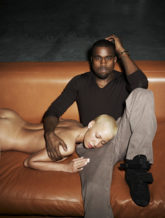 In 2008 the bald model appeared in a rap music video titled 'Put on' by Young Jeezy and featuring Kanye West.
Following the release of the video Kanye West invited Amber to pose semi nude with him for a photo shoot for Kanye's sneaker range by Louis Vuitton.
They dated soon after but broke up because apparently Kanye cheated on her.
Not long after the break up Amber met her future husband Wiz Khalifa.
The bald model has also appeared on the New York Fashion Week runway wearing a white strapless wedding gown by women's evening wear brand 'Celestino'.
Amber often  'pops up' with cameo appearances in music videos featuring popular artists including Nicki Minaj and Ludacris.
In 2010 she appeared on entrepreneur's Russell Simmons show 'Running Russell Simmons'  on the Oxygen TV network, sporting a blonde closely shaved hair cut – see video below.