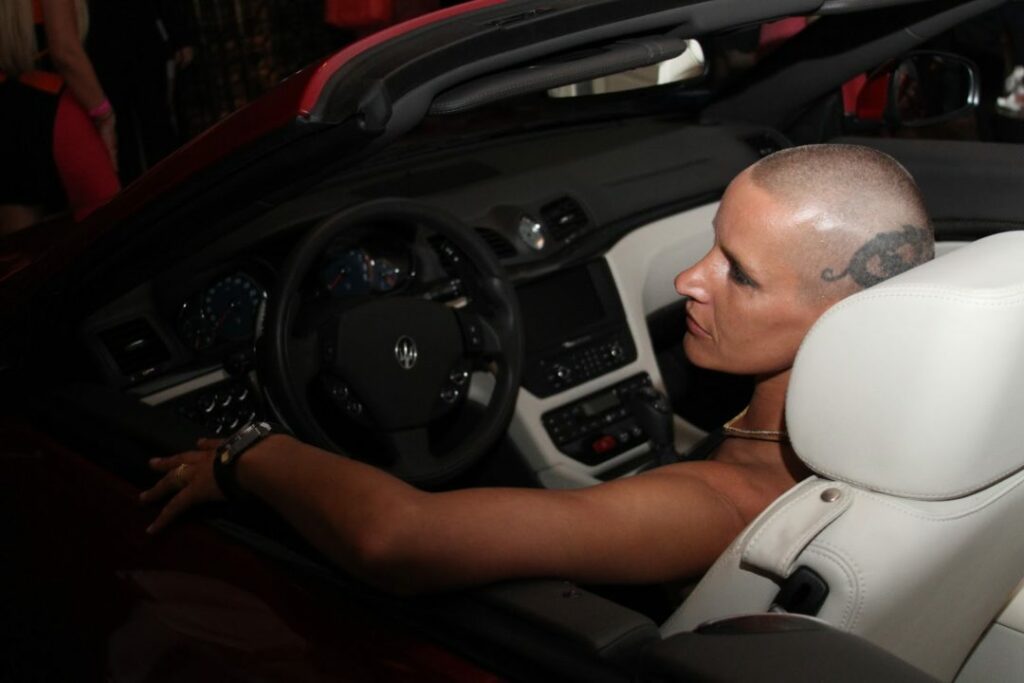 Ève Salvail, French Canadian model /actress. Influenced by modelling in Japan in 1991 when she shaved her head bald then tattooed a large dragon underneath her hair line.
She has made several appearances in movies, notably Playing the bad 'Tawdry Girl' in the motion picture movie 'The Fifth Element' that starred another famous baldy, Bruce Willis.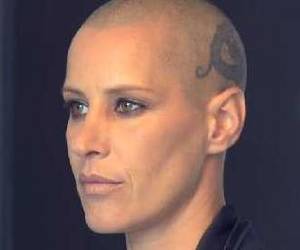 Genre
Bald Model / Actress
Born
 April 7, 1971 Matane, Quebec, Canada
Alive or Dead
Alive and well
Best Known for
 Bald Headed European Model, Movie Roles in The Fifth Element – 1997 and Zoolander – 2001
Height & Weight
 5′ 10″ / 177cm's – 125 pounds / 57 kg's
Nationality
 French Canadian
Net Worth
450 Million USD
Married or Single
Married David Furnish in 2004
Gay or Straight
Lesbian.  Came 'out' on January 9, 2007 during an episode of the Tyra Banks Show called 'Coming Out Stories'.
Interesting Facts
Ève Salvail often shaves her head very short and even bald using a razor. When she grows her hair out she loves to dye it Blonde, pink and more recently silver.
She reminds me of another famous bald model 'Amber Rose', especially her hair and head shape.
Her role as the 'Tawdry Girl' character in the Hollywood movie 'The Fifth Element' has been adopted by Cosplay enthusiasts.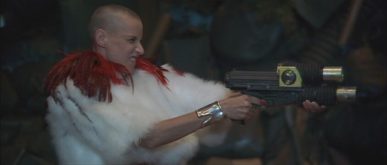 Multipass Scene Fifth Element
We found this video on on YouTube of one of Eve's appearances in The Fifth Element movie. Watch until around the 1:20 mark you will see Eve's character Tawdry Girl approaching in a white and orange fur coat.