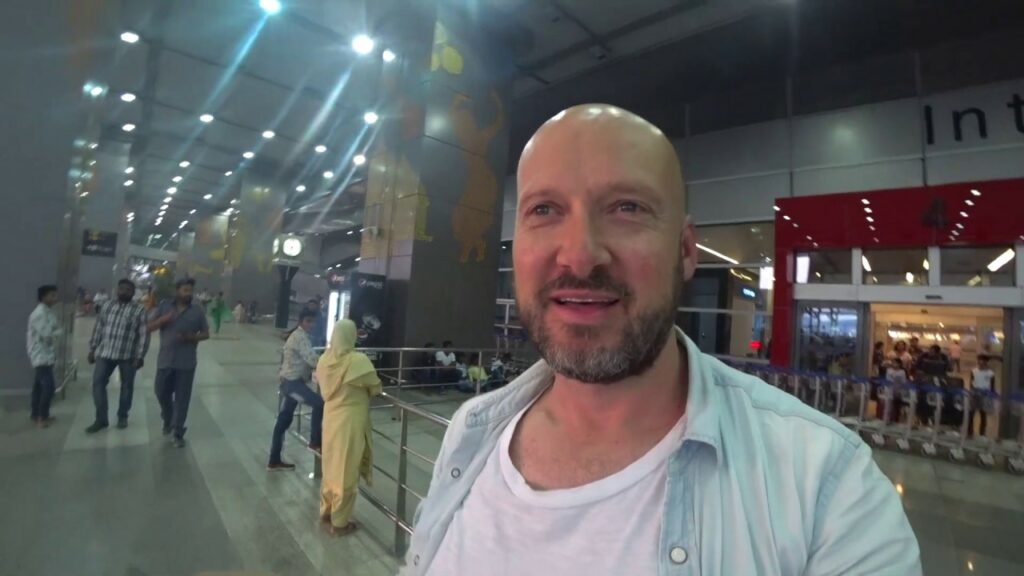 British Vlogger Bald and Bankrupt
Bald and Bankrupt is the name of a YouTube channel run by Mr Bald. Mr Bald is from the United Kingdom and is a bald travel vlogger, traveller, and author. Although he keeps his personal information very private, there are a few things that are known about him.
Mr Bald was born in July 1974 in the United Kingdom. His real name is thought to be Benjamin Rich, with many people sceptical about it since there are not enough sources about it. He has mentioned though, that he is about 6 feet, 3 inches in height.
He was married to a Belorussian lady and has a daughter who lives in England. Mr Bald describes himself as a YouTuber and businessman, mentioning in a past interview that he used to own a business in England. His business in England did not do so well and he filed for bankruptcy. This is how he came up with the second part of his YouTube channel's name; bankrupt.
Mr Bald focuses his travels and vlogging to exotic and fun parts of the world, travels that would require getting a wagedayadvance alternative to finance them all. He also takes on serious issues. For example, he talks about the devastation of the Chernobyl disaster from the viewpoint of a Belarus national in several of his videos.
Growing Online
Mr Bald exploded onto the scene in mid-2018, with his fame coming from collaborating with other YouTube channels. His fame is also attributed to the risks he takes as he travels around the world. At the time his YouTube channel was exploding, he was travelling through India.
Since October 2018, his channel, bald and bankrupt, has garnered over 5000 subscribers a day, which makes it one of the fastest-growing YouTube and travel channels online. As of early 2019, he had a solid subscription count of over 300,000 and 38 million views on all his videos. This number becomes even more impressive when you consider that he had posted just 145 videos at the time.
Fast forward to early 2020 and his latest subscriber count is 1.45 million with views totaling more than 177 million.
One of the reasons for his YouTube success is his ability to draw the viewer in. He shoots his videos in a personal manner, without too much fluff, which makes them much more relatable to his viewing audience.
Genre
Bald Youtuber.
Born
1st July, 1972, England, United Kingdom.
Alive or Dead
Alive and well
Best Known For
Vlogger on Youtube that films videos in less commonly traveled places of the World.
Height, Weight & Eye Colour
6′3″ / 190 cm's – 198 lbs / 90 kg's – Eyes – Brown
Nationality
British
Net Worth
$1 Million USD
Married or Single
Divorced.
He has one daughter.
MORE INFO REQUIRED – Post in comments if you can help with any more information about this famous bald person.
Gay or Straight
Straight
Official Website
YouTube – bald and bankrupt
Other Interesting Facts About Mr Bald
Although he does not refer to himself as multilingual, Mr Bald speaks several languages including Russian and Hindi. He is also very philanthropic, leveraging his influence and finances to raise funds for several people, familes and communities he has met along the way.
A self confessed Russian history fanatic. He also has an undying love for Russian architecture and traditional customs of the former Soviet Union.